SharePoint 2010 includes built-in functionality for web analytics reporting. This is a huge step forward from the usage analysis reporting that was included with MOSS 2007. Included in SharePoint 2010 are various social aspects such as a Web Part to show users the most popular pages.
To enable web analytics, follow these steps:
Provision the State Service Application (from the Manage Service Applications page there is no option to create a new State Service Application, so I used the Configuration Wizard to create it)
Provision the Web Analytics Service Application
From the Manage Service Applications page, click New and choose "Web Analytics Service Application"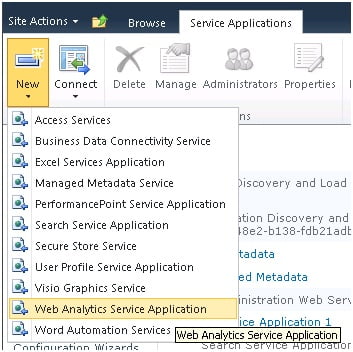 Choose an appropriate Service Application Name and Application Pool Name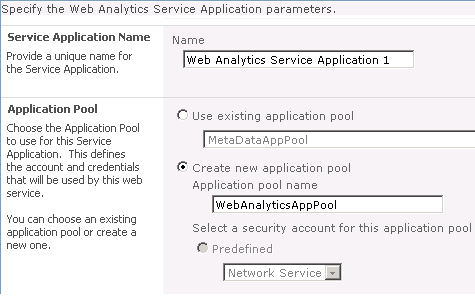 Create and register a new managed account such as DOMAIN\svc_web_analytics
Type the server name of your database server and choose representative names for the staging and reporting databases
Select the required data retention period from 1-25 months and click OK
Once the Web Analytics Service Application has been provisioned, start the "Web Analytics Data Processing Service" and the "Web Analytics Web Service" from the "Manage Services on Server" page

Note that it will take one day for any results to start showing up in the web analytics reports!