Continuing my blog series from "The Art of Marketing" event, Mitch Joel (Wikipedia / Twist Image) shared some very thought provoking perspectives and information from his book "Six Pixels of Separation."
Joel's presentation is undoubtedly a wake-up call for the marketing industry. His examples are rich in information and experience and show how the emergence of social networks and communities are shaping a new landscape for the marketing industry. His message is also a powerful and timely one for IT organizations.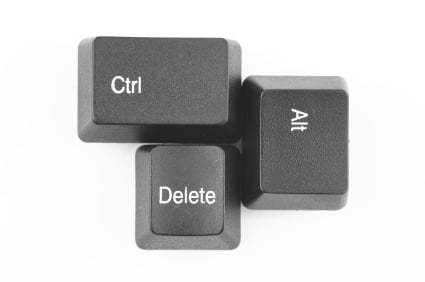 Just recently a business stakeholder of one of our clients referred to IT as the "business prevention organization". As an IT professional this was a very disheartening comment to hear, but is indicative of a far-too-prevalent sentiment: IT is doing more to hinder business than to enable it.
The reality for all of us in IT and especially in IT organizations is that the game has changed. We are Internet consumers and what it offers outside of our work comes with us to the office every day in the form of experience and growing expectations. Those expectations aren't going away; they are accelerating as the tools available to us online become more ubiquitous, more powerful, simpler to use, and easier to consume.
I want to focus on two social network impacts that IT is dealing with today.
Eliminating the technology literacy gap
An interesting side effect of the social web is that we as consumers know more about what we can and should expect from technology than ever before. I'm not saying that all of us are now masters of "IT speak", but we certainly are exposed to, aware of, and possibly users of a broad cross-section of technologies. Fundamentally, we are able to consume valuable services for a specific need, and for most of us, the behind the scenes technology is unimportant. We know what the technology does for us and what it can enable us to do.
A richer understanding of applications, technologies, and opportunities creates higher standards for what we expect in the workplace. Given my experience I can respect the objectives and challenges IT organizations have in meeting these new demands, but the reality is that our business customers care even less about IT's technology challenges as they see the immediacy of value that can be had from Internet tools.
Value networks
I still marvel at the fact that I receive real-time tweets from Lance Armstrong. I read his book It's Not About the Bike after losing my aunt to cancer and it inspired me to think about the disease in a new light... and I have been an avid fan of his ever since. Before Twitter the closest I came to Lance was paying a large sum of money to attend a fund-raising dinner where he was the keynote speaker. With Twitter I follow Lance all over world and feel oddly connected to him as he tweets about riding his bike or dinner with his family.
This is the value of Twitter... connecting people to other people in a very real and meaningful way. Now I don't look for Lance to provide insights into the best patterns for mapping capability models, but I do also follow business architecture thought leaders on Twitter. And this gives me real-time access to what they feel is valuable to know about business architecture today.
Social networks provide all of us with access to communities of knowledge, thought leaders, experts, and the collective wisdom and experience of far more people than those within our own organizations. IT organizations, and their stakeholders, that limit or restrict access to social networks are limiting the flow of value in the form of ideas, answers, insights, and wisdom into their organization. Dare I say they are potentially hindering innovation, productivity, competitive advantage, and value generation for "the many" in the name of restricting the behaviour of "the few" (and I can guarantee you that abuse will be the domain of the few in your organization).
Social collaboration is not a fad. It is time for a reboot inside IT organizations everywhere. Hit Ctrl-Alt-Del and focus your efforts on producing remarkable business outcomes through the use of all the technology, and means, you have available to you. Break down the barriers of control that restrict your agility and embrace a new way of producing business value through technology.
Follow Joel on Twitter @mitchjoel
Follow Joel's blog