In early December, a bunch of Habs and a few locally-renowned chefs celebrated the Power to Be Charity with a phenomenal 6-course gourmet dinner, plenty of BC wine, and a raucous good evening.
However, this story actually beings back in August 2012 ?
A great client of ours, Goldcorp, was the title sponsor for a charity event called Power to Play, which took place on September 27, 2012 in Stanley Park, Vancouver. Power to Play pits corporate teams against one another in an outdoor adventure race. The goal: teamwork, hard work and good fun; the reality: eat my dust, cry me a river, and I'll throw you into the mud if I must.
A few Goldcorp employees dared us to join, taunting us with threats of mediocrity and physical impotence. We leapt at the chance for corporate-team-adventure-race-dominance-and-glory. There are a few of us a Habanero who are more than a little competitive. Needless to say, the Habanero Evolutionaries were born and ready to compete! (Below left to right: Avery Davidow, Liam Kerney, Ellisa Calder, Melanie Gabanna)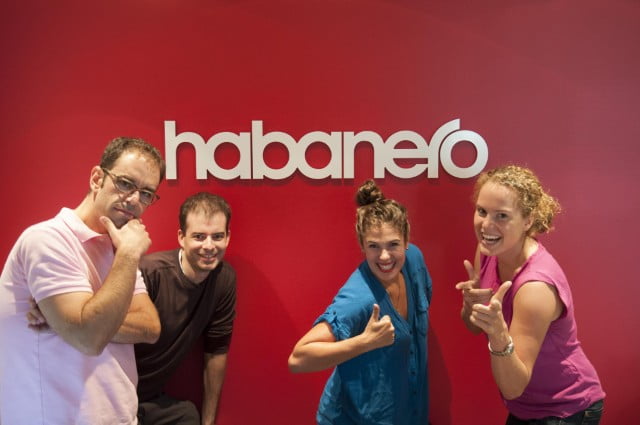 The cost of entry: at least $3000 in fundraising for the Power to Be Charity (the charity putting on the event). A lot of generous family members, friends, and colleagues donated to our team, but we really needed a big ticket item to reach our goal. Enter Michael Schweitzer, another awesome Hab who was willing to help us out.
In a past life Michael was a chef at the Hotel Vancouver and still has a few friends in the kitchens around Vancouver. What better way is there to solicit donations than to auction off a gourmet charity dinner for you and seven friends, led by two renowned Vancouver chefs, Joel Green, Executive Chef at the Pinnacle Hotel at the Pier and Joseph Shaffer, former Executive Sous Chef from the Hotel Vancouver? There is none! Joseph and Joel put together an absolutely stunning menu and the bidding was fierce in the dwindling minutes of the auction. The partners of Habanero came out on top though––with a winning bid of $2000!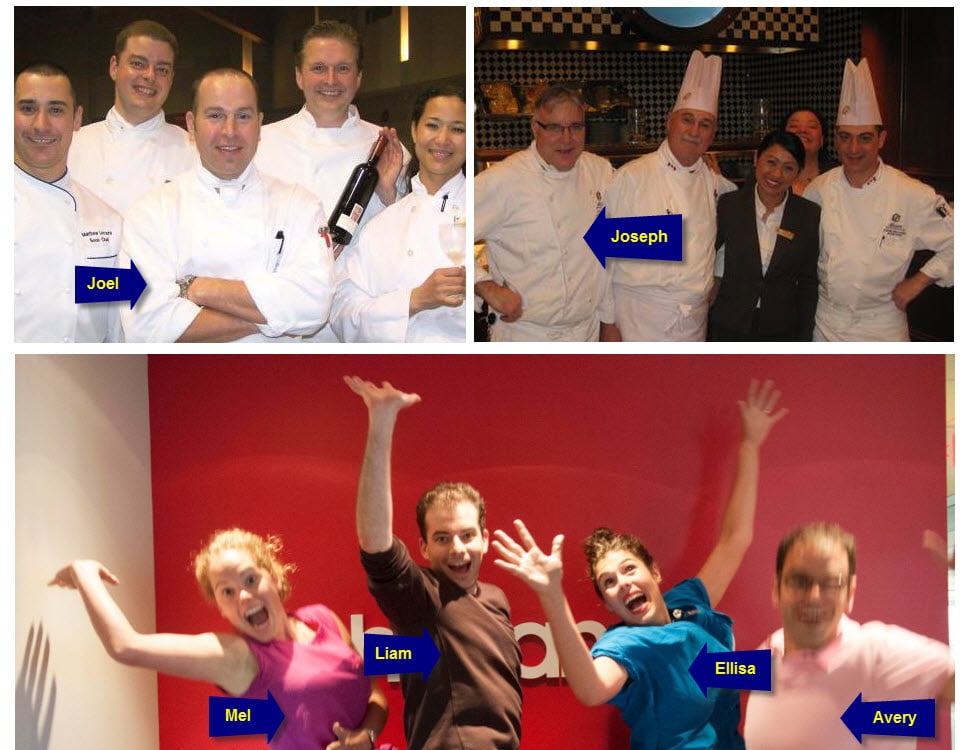 Bolstered by the success of the charity dinner auction, we went into the adventure race amped up and ready to win! September 27th was the perfect day for running, jumping, lifting, climbing, problem solving, and swimming in Stanley Park!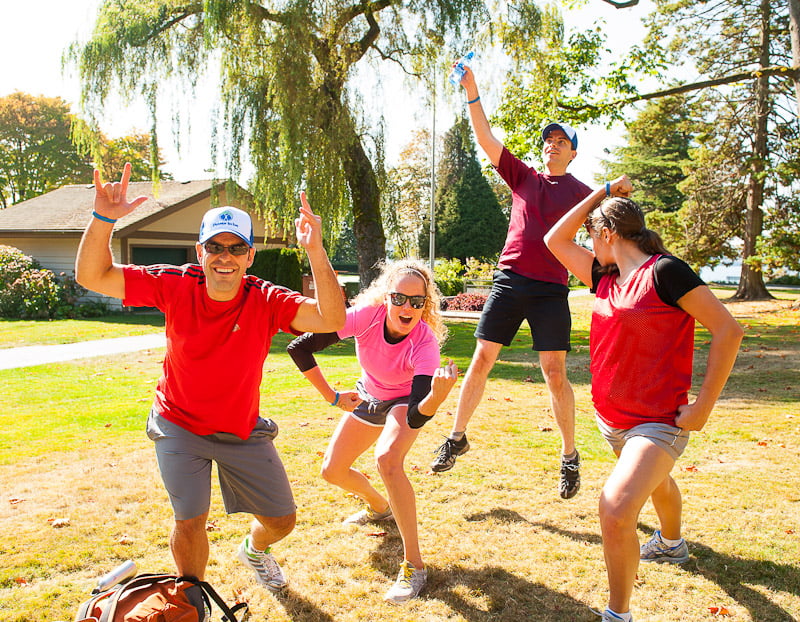 Ten kilometers, 16 adventure challenges, and 1:41:23 later, we came in 3rd out of 26 teams! I really look worse for wear, but the race was AWESOME! I don't think that I can properly convey how much fun we had, how well run the event was, and how excited we are for next year! The event raised $171,000 to provide accessible outdoor Power To Be programs for youth and families in need of support. Truly remarkable efforts by everyone who participated in the event. Regardless of finishing time, I think that every team will be clamoring to return next year. We're already plotting how we can shave five minutes off of our time. :)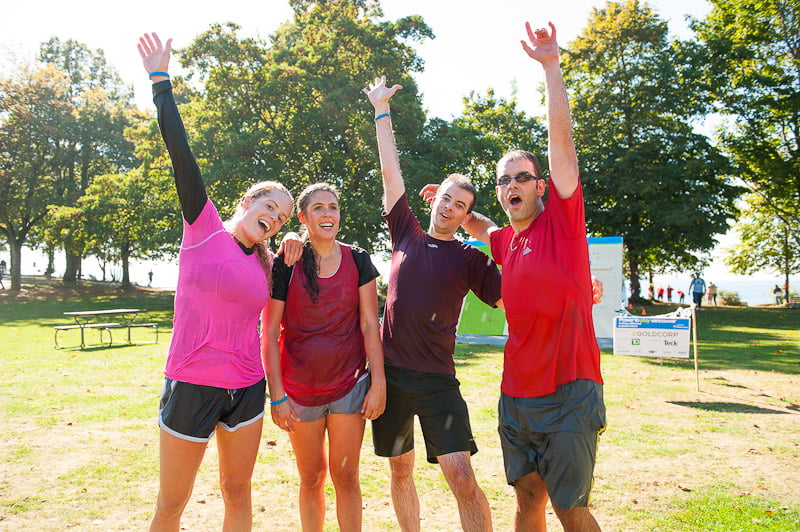 But what about the dinner you ask?! December 1st was chosen, and the winners decided to come over to my loft for the feast.
Even though we had two months between the race and the dinner, December 1st arrived in no time! Joseph, Joel, and Michael arrived in the afternoon on the 1st and quickly set-up station. They whipped my kitchen into shape in no time, paying attention to every detail in order to make sure the night turned out just right.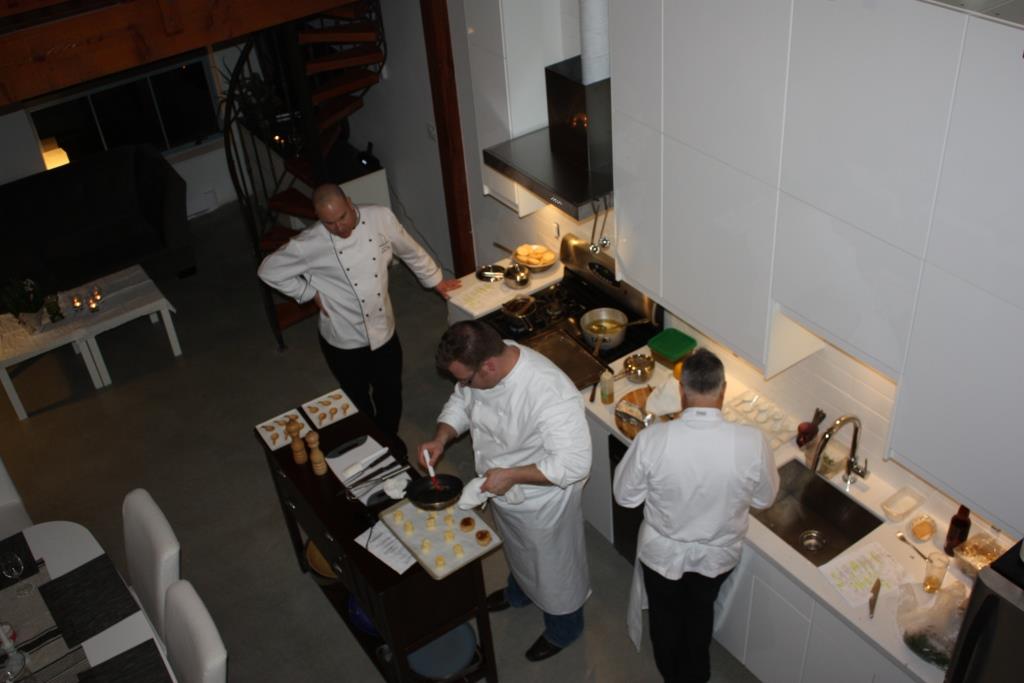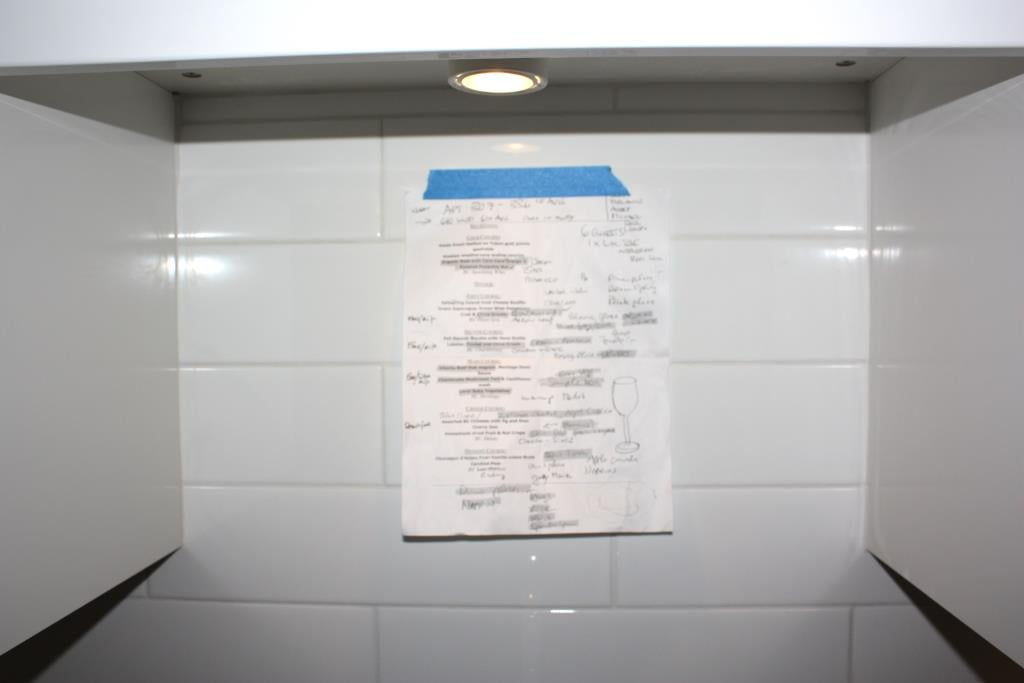 The serving staff arrived at 5pm, just in time for a quick lesson from Joseph.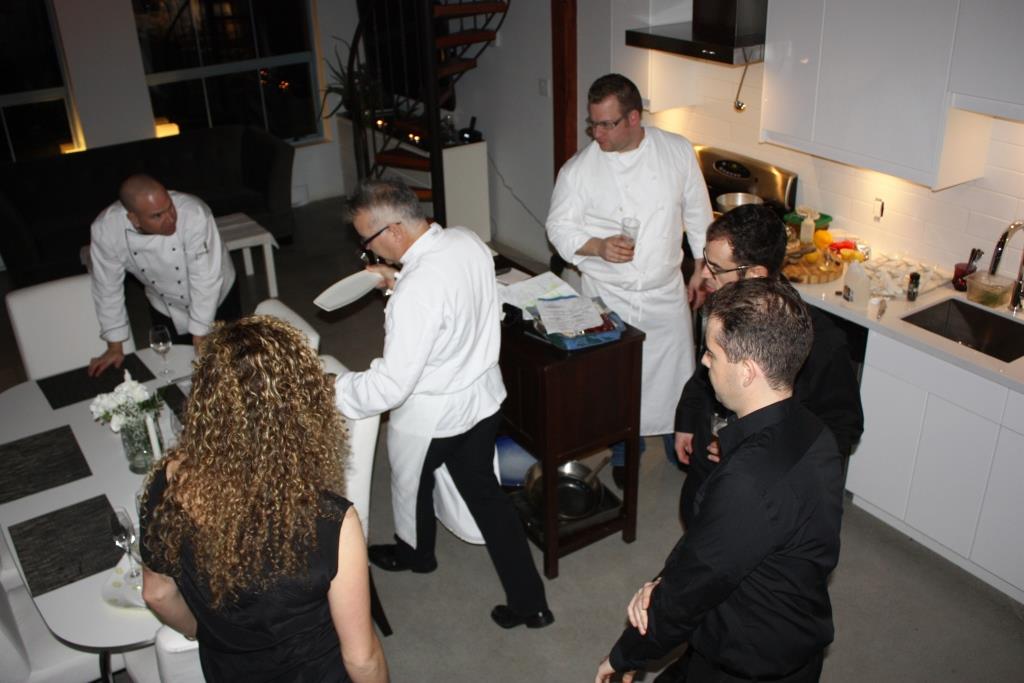 Before we knew it, the guests had arrived and it was time for the first course!
Reception:
Cold canapés served with Orofino's 2011 Moscato Frizzante (one of my favourite wines from 2012!)
Haida Gwaii halibut on yukon gold potato gaufrette
Alaskan weathervane scallop ceviche
Organic beet with cara-cara orange and roasted pistachio nut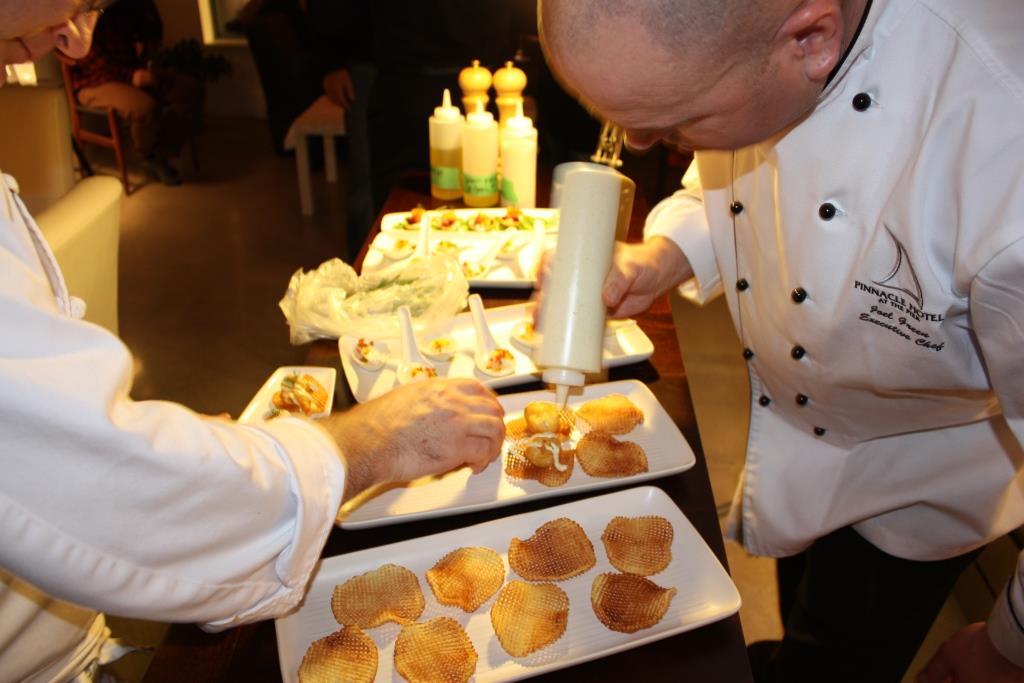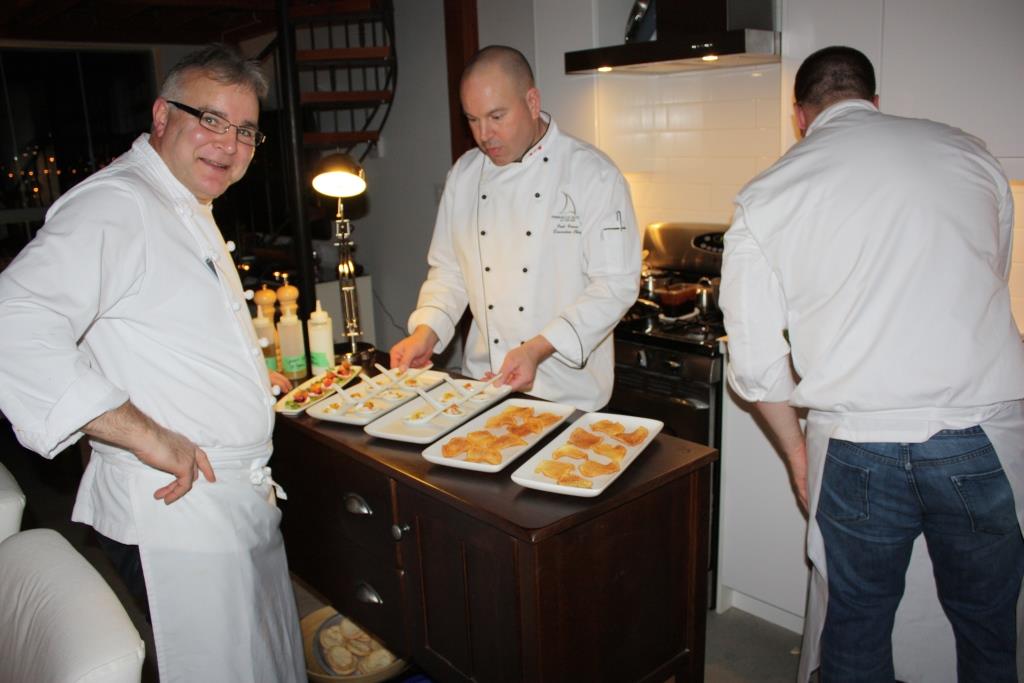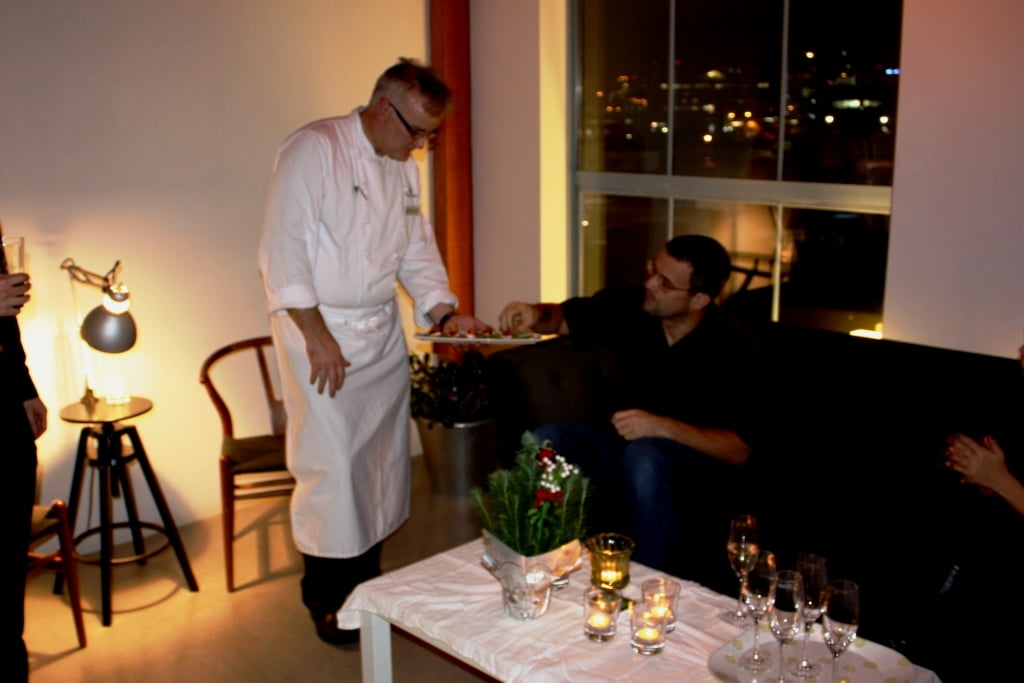 The halibut and the firzzante were the crowd favourites and our mouths were sufficiently watering and ready for the first course! It did take a little convincing to get everyone to sit down though; when there's bubbly in your glass you just want to mingle.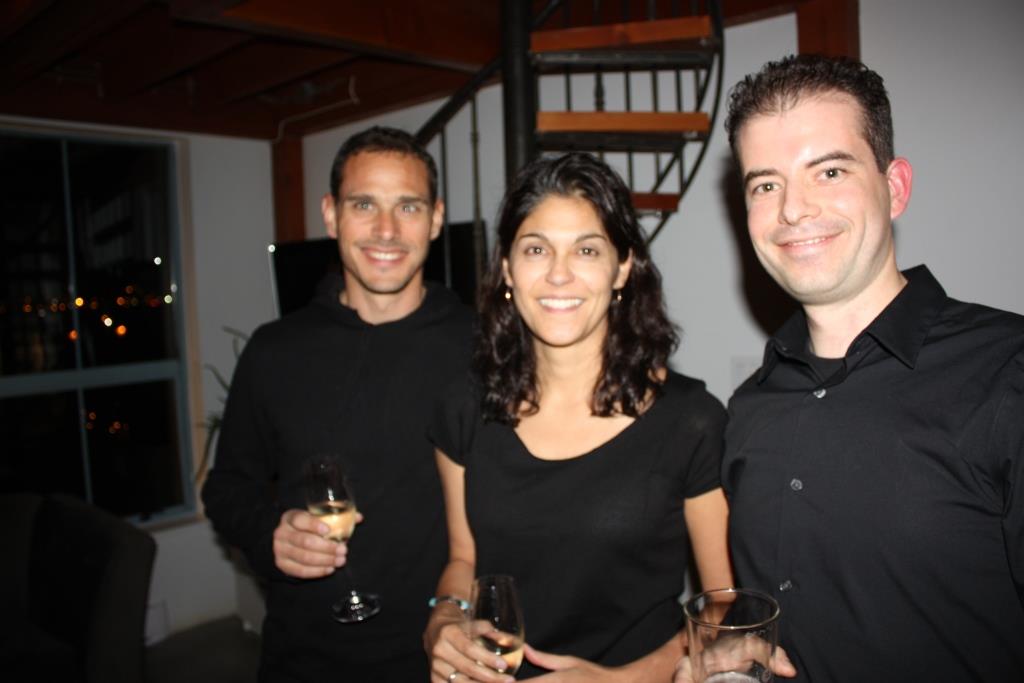 Dinner:
First course served with Kettle Valley's 2011 Pinot Gris
Saltspring Island goat chees soufflé
Green asparagus, ocean-wise Dungeness crab and citrus drizzle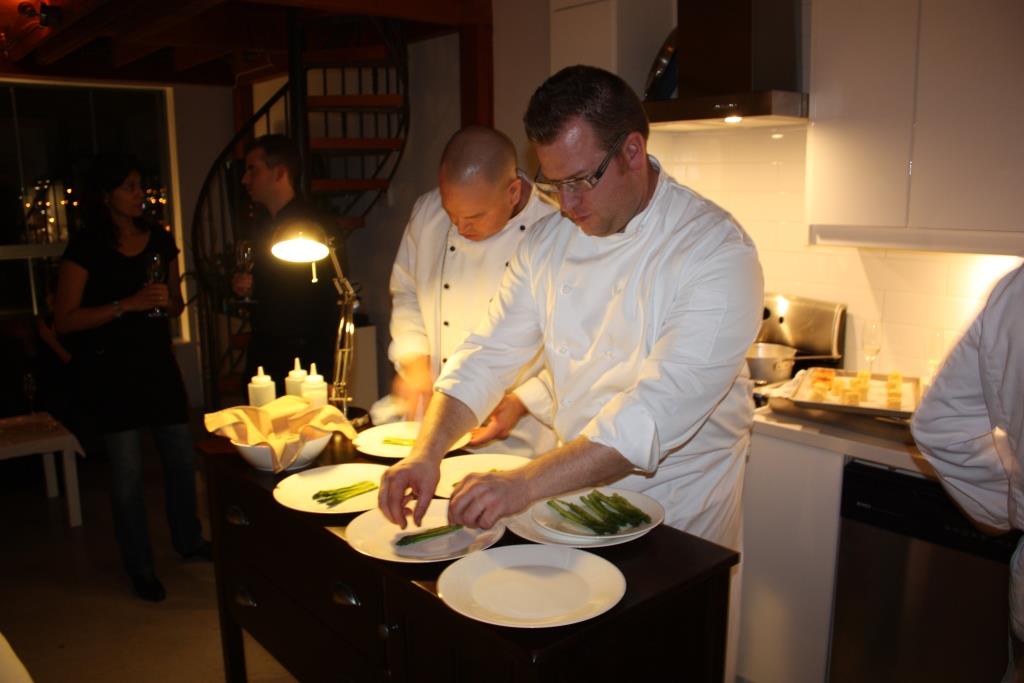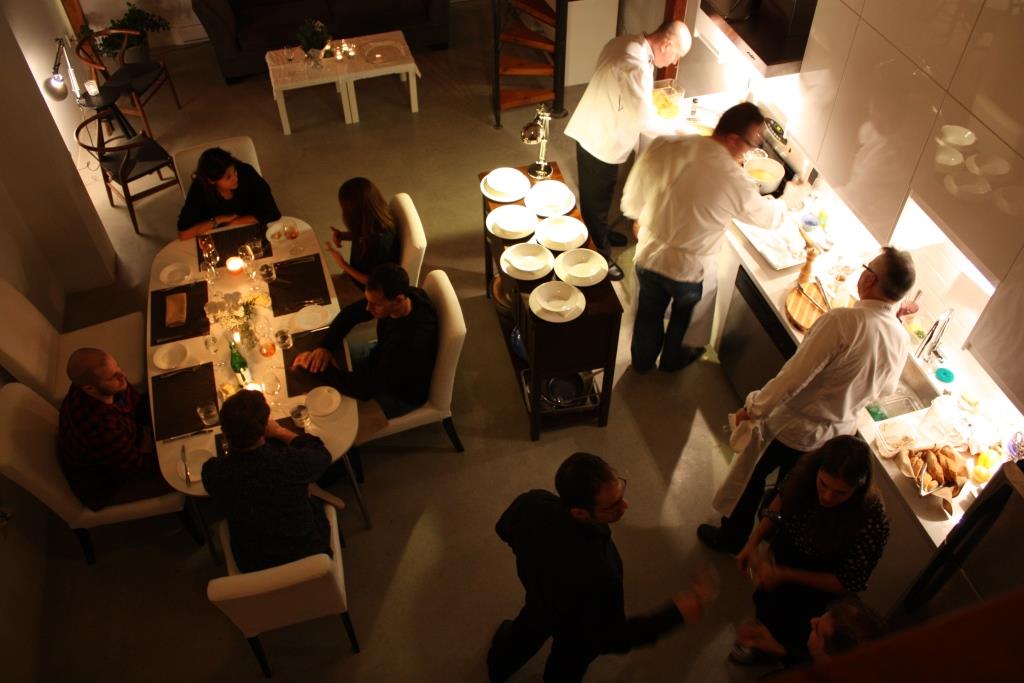 This course was unbelievable! The flavours were so delicate and fresh, they left my tongue tingling with excitement! But the chefs were just getting started...
Meanwhile, the serving staff was working hard, making sure the Pinot Gris was suitable.
Second course served with Blue Mountain's 2011 Chardonnay.
Fall squash risotto with
Nova Scotia lobster, fennel and chive cream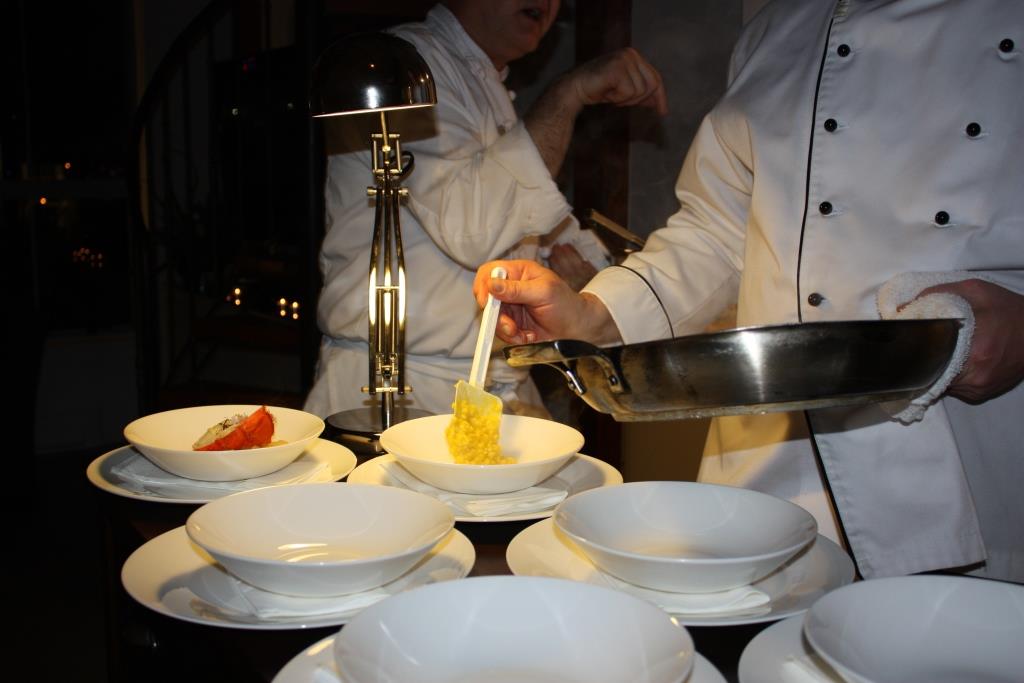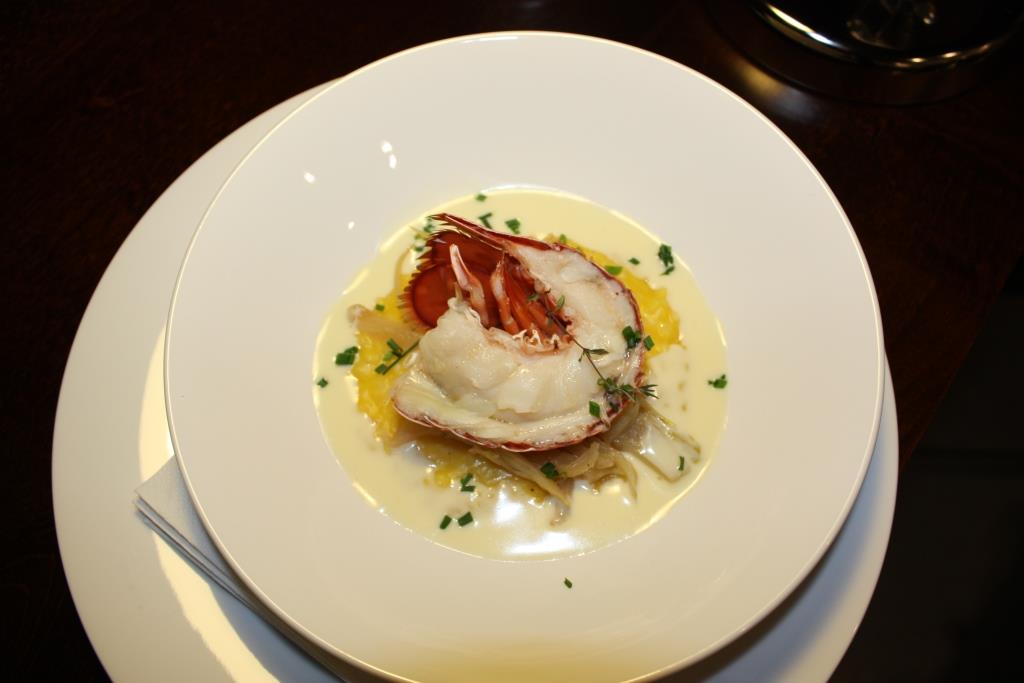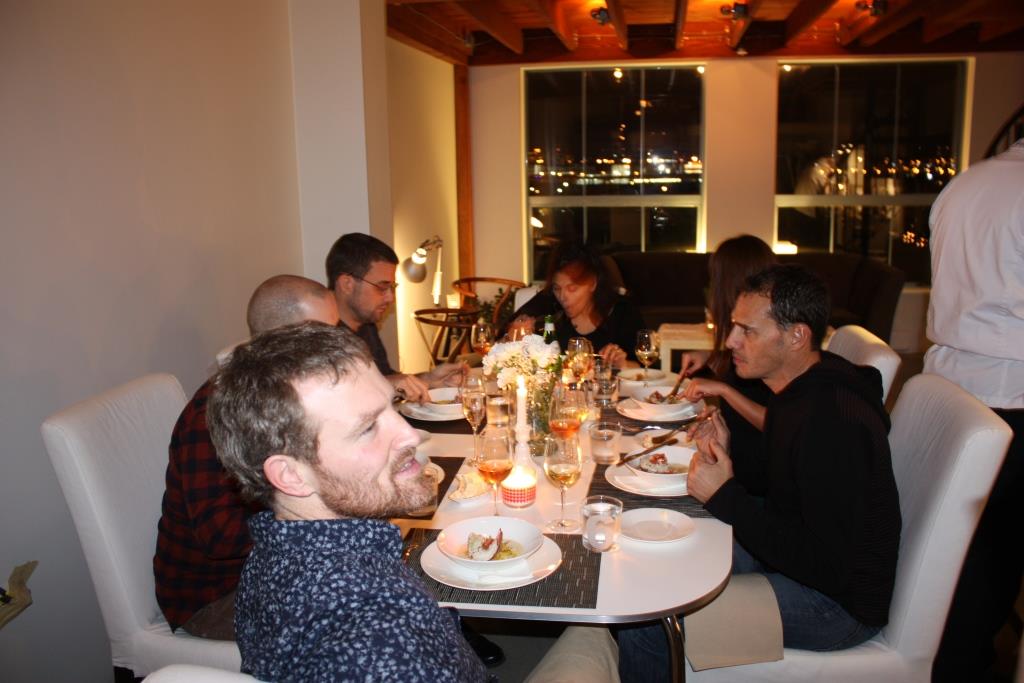 Ooooooooooo man, this was sooooooo gooooooooood. So creamy and light, and full of flavour. Rick's face is tortured because he's overcome with how good this course is, especially with the Chardonnay. Perfect.
No time to spare though, we can't let you down from this flavour high!
Main course served with Hester Creek's 2010 Character Red
Alberta beef filet mignon, meritage demi sauce
Chanterelle mushroom tart and cauliflower mash
Local baby vegetables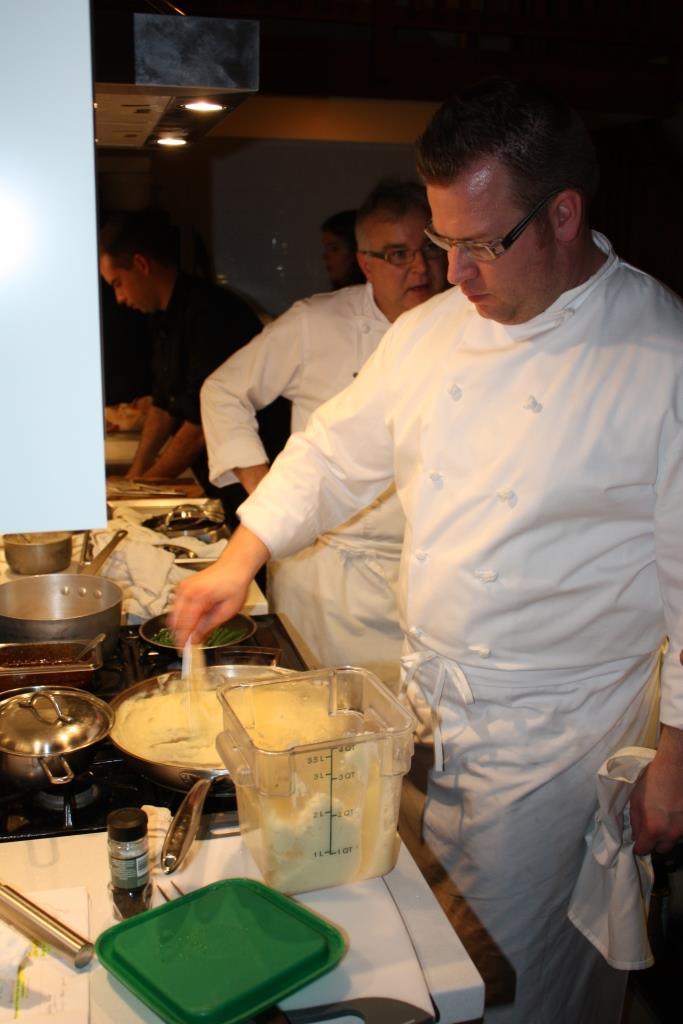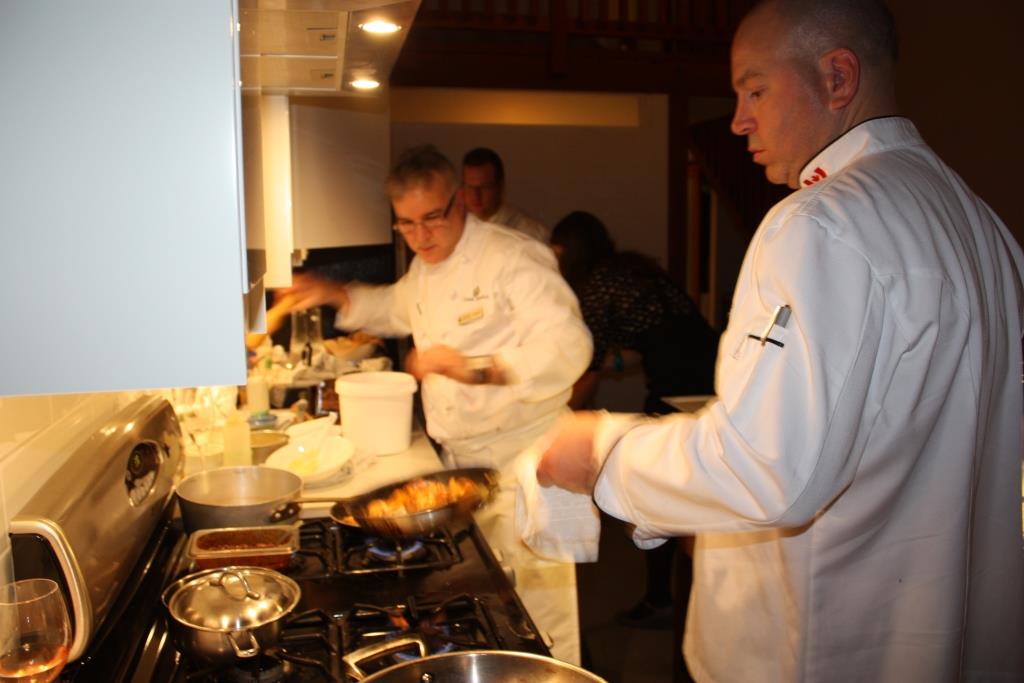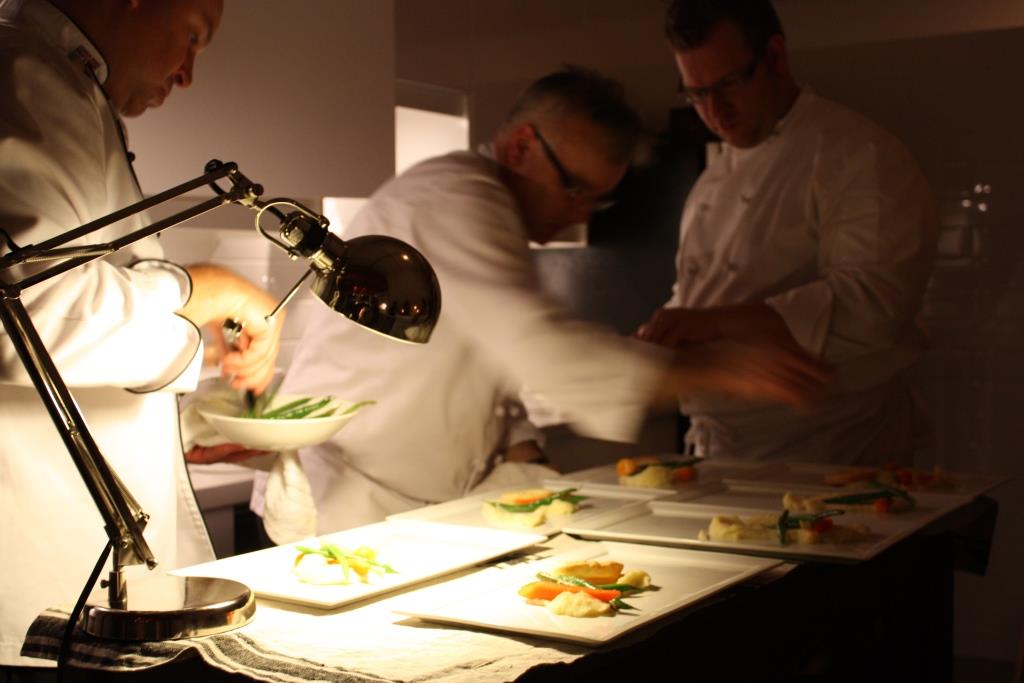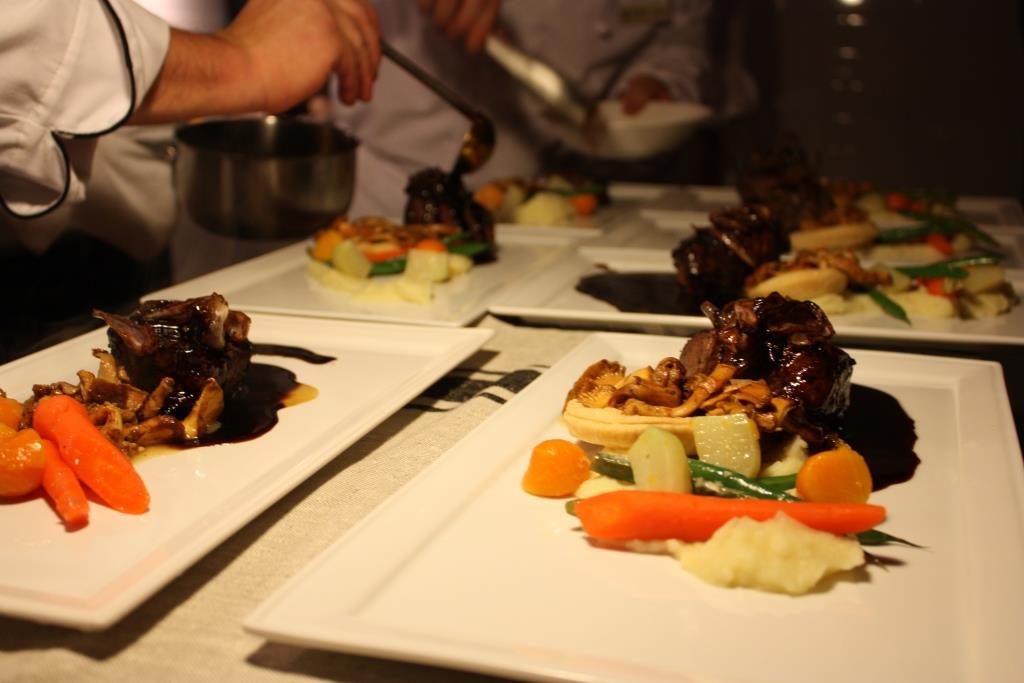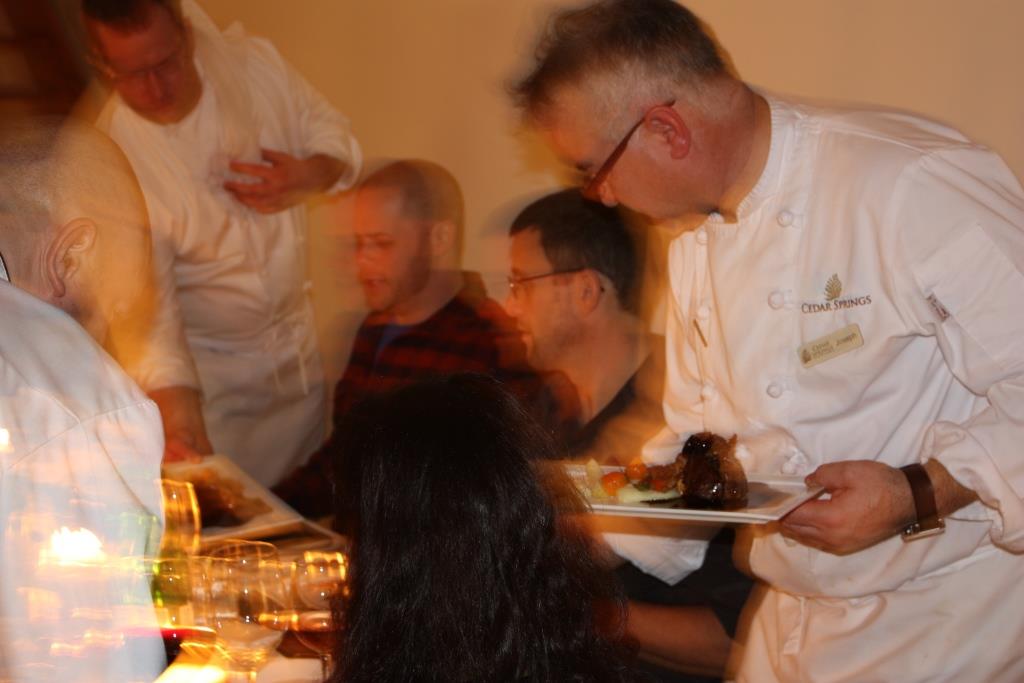 I didn't think it could get any better. But then it did. SO MUCH BETTER. Just look at it and know that everyone's mouth is watering just from the aroma in the room, let alone the beautifully presented plate in front of them. Yum. Everyone's starting to fill up, but we still have two courses left and two more lovely wines! You can do it, charity dinner winners, you can do it.
Cheese course served with Nichol's 2009 Syrah (arguably the best Syrah in BC... this is what I'd been waiting for all night!)
Assorted BC cheese with fig and sour cherry jam
Homemade dried fruit and nut crisps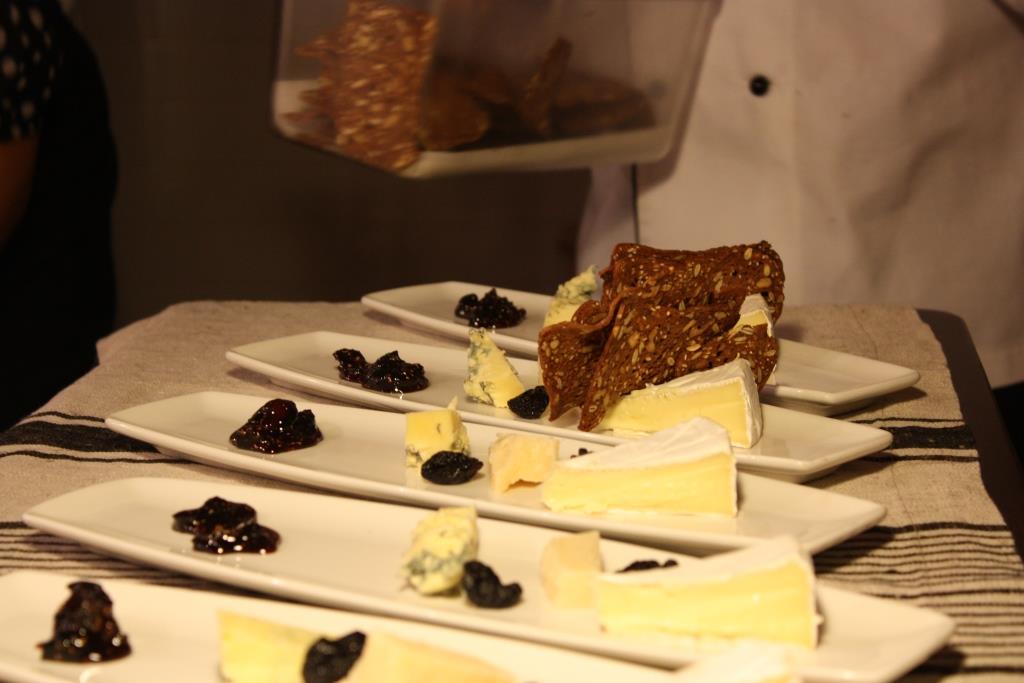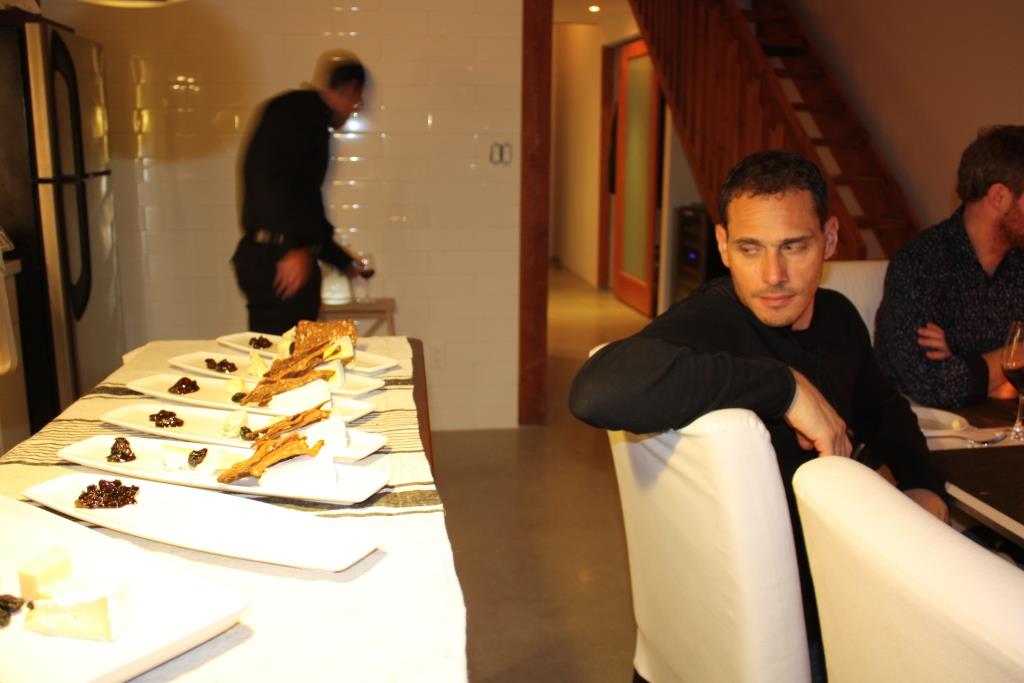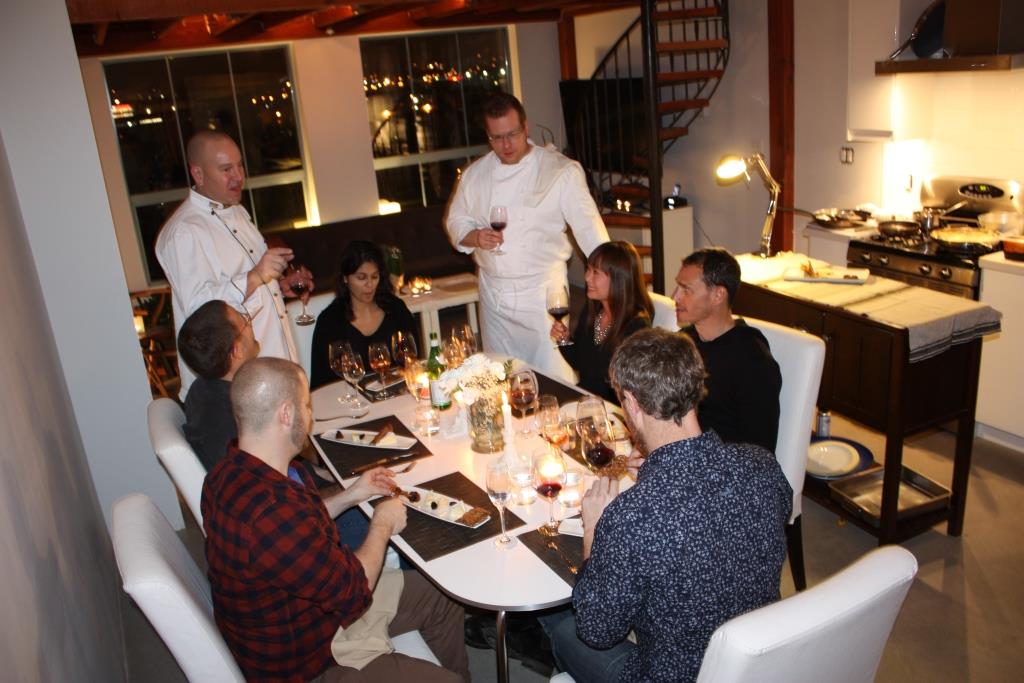 I don't think there is anything better than cheese and wine. Especially these cheeses and this wine.
Dessert course served with Tantalus 2010 Riesling (my favourite BC Riesling, hands down! and our sixth and final course.)
Okanagan d'anjou pear-vanilla crème brûlée with
Candied pear
Even though everyone was stuffed to the brim, they just couldn't resist the crème brûlée. How can you say no to fresh, fall crème brûlée and Riesling? You can't.
It was so delicious (and so late in the evening) that we neglected to take any photos of this course. Oops. We finished out the evening by making sure that no wine went to waste, dipping into Dirty Laundry's A Girl in Every Port, and carrying on all like all good dinner guests should until 3am.
An epic meal prepared by some of Vancouver's best. Thank you Joseph and Joel! We couldn't have pulled this off without you. And Michael, thank you for being the matchmaker, coordinator, and sous chef! And thank you to the Habanero partners who bid on the dinner; we know that we can count on you again next year for your support.
Not only have we had interest from other Habs about entering another team into next year's Power to Play, there have been more than a few requests for invites to next year's dinner. A resounding success, I'd say.