On Thursday, March 12, the Engineering Group left work early and headed to Granville Island for a night out of fun.
We started off with dinner and drinks at Backstage Lounge. The 20+ of us managed to solve world peace and the economic downturn, but forgot it all by the time the last pitcher was served.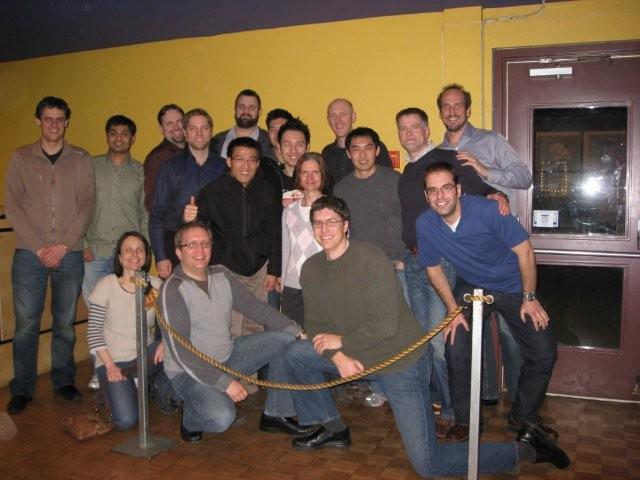 Then it was off to Vancouver Theatre Sports for "Impro-vivor Granville Island." You gotta give credit to those comedians who do improvisation. It was hard enough just coming up with things for them to improvise on, let alone make a skit out of it.
The night officially ended there, but if I recall correctly, there may have been a few other stops on the way home — one of which included a Kareoke bar...