What is the happiness project? Read on to find out, but if you're still curious, check out the background of how we ended up here.
How it works
The happiness project is an internal site where any employee at Habanero can enter how they are feeling and why. Once the feeling is entered, a photo from Flickr is suggested, and people can accept that photo or change it. It's pretty simple really!
The fun part is waiting to see what photo turns up, subtly sharing your feeling with others in the company, and seeing what others are feeling.
Here are some examples of recent feelings within the company: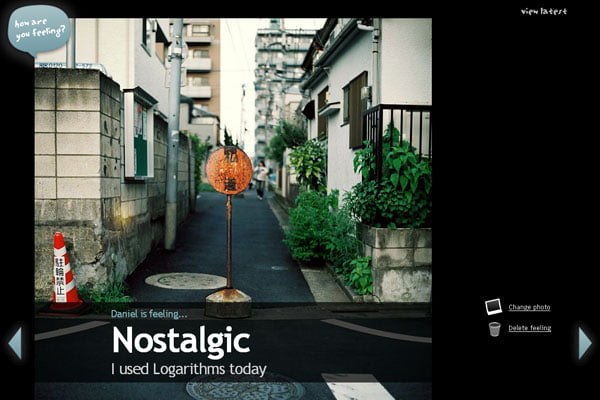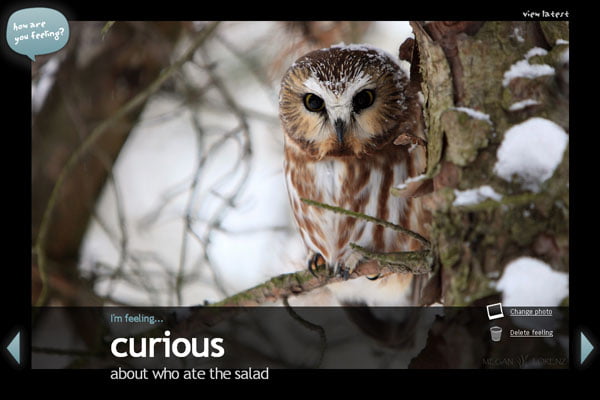 Some things that I took away from doing this project include:
Enable conversations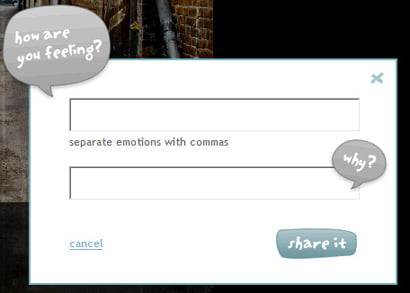 We start a lot of conversations in life with "How are you?" Usually, we get pretty generic replies like "good" or "fine" and leave it at that. I found this project took that basic interaction to the next level as people thought about how they really are feeling, and came up with creative words to describe it. The site became a great way to find out a new little tidbit about someone, which we could then use to start a conversation with them, or just bug them about it!
There were also sub-conversations going on in the site itself. We had certain situations arise in the office (not mentioning any names, but someone accidentally ate someone else's salad!), and this site contained much of the sub-text. It was a funny way for some frustration and steam to get blown off, and for others to get in on the conversation.
Laughter is good medicine
I can't believe how much laughter and fun this project created in the office. I didn't expect such a simple site to create so much humour! People are pretty creative, and we all like a healthy dose of laughing at, and with, each other. With this site, I'm reminded that Habanero is a pretty healthy and fun place to work.
Link to the real world
We added a kiosk in the kitchen dedicated to the happiness project, next to (where else?) the water cooler. This not only sparked conversation throughout the day as people are getting snacks, lunch and beverages, but also reminded people to look at the site and add updates. It was positive reinforcement in the place where we know people are going to stop and take a look.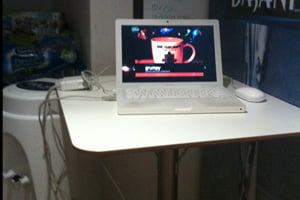 This is also where I would get solicited and unsolicited feedback on the site itself. I found it had the dual purpose of supporting usability testing in the wild and engaging people on their breaks!
Where next?
We have a list of improvements in the hopper, and are waiting for down time to start churning out those changes. Specifically, we want to make it easier for people to see several updates at once and even gauge the mood of the office. We've also toyed with making this more public, but for now, we're happy to see the cultural impact it's having inside Habanero.
If you have any suggestions, I'd love to hear about them. Leave a comment!