The SharePoint Conference 2012 was primarily focused on the next version of the product; there wasn't as much content for portal managers as I had hoped there would be. There were, however, a couple of sessions that really stood out for me. If you're a portal manager, I highly recommend watching (videos of the sessions are still available on MySPC):
SharePoint Center of Excellence: Why you need one (SPC214) [Andrew Woodward]
Lead the Enterprise Social Revolution – 5 Steps to Drive Culture Change (SPC078) [Dux Raymond Sy]
If you're a portal manager – or perhaps that's not your title, but you're the one responsible for the success of SharePoint in your organization – here are a few recommendations to consider:
1. You need a mandate outside of the traditional organizational structure
Who within your organization owns your employee portal? Is it Communications (since they're responsible for conveying company messages)? Is it Human Resources (since they own driving employee engagement)? Is it Operations (since they care about increasing knowledge sharing and improving efficiency)? Is it IT (since they are responsible for the technology platform)?
The reality is your employee portal should be impacting your entire organization and supporting corporate goals and strategies. Organizations that are most successful at driving adoption typically have a portal manager who has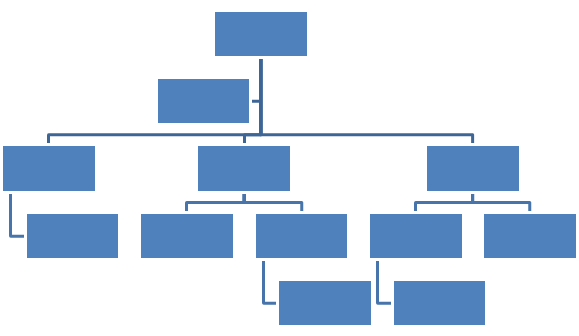 influence and authority across functional departments, as well as up and down the company hierarchy.
In his session, Andrew Woodward introduced the concept of a SharePoint Centre of Excellence (COE). The COE becomes a single point of contact for everything related to SharePoint. The COE does not sit within the traditional reporting structure and instead has a mandate to operate throughout the organization — with all departments and at all levels. This of course requires strong senior executive sponsorship for it to be successful.
2. Develop and maintain a vision and roadmap
A clear vision and roadmap for your employee portal ensures your initiatives matter and are important to the organization. I couldn't agree more with Andrew Woodward's statement that "if it doesn't align to your corporate goals, you shouldn't be doing it."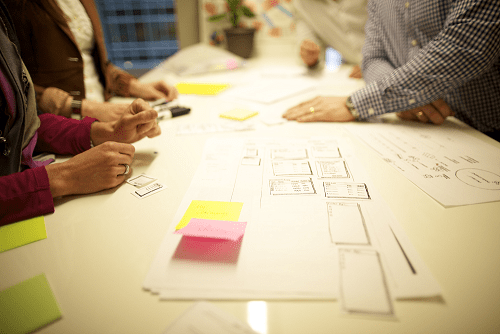 A vision and roadmap also helps you prioritize work and ensure you're always making progress on the most important initiatives. Dux Raymond put it well in his session when he said "you need to prioritize, because everyone will want everything at once!."
As SharePoint gains traction in your organization, demand from business users to leverage the platform can grow exponentially. This is a great thing! But can also be potentially disastrous if not managed well. You run the risk of getting into a reactive mode, stretching your resources very thin, and implementing one-off solutions. This can lead to a chaotic and inefficient environment with lots of money spent without a clear link to business outcomes. You also risk losing the confidence of your user base — which can be very difficult to rebuild.
Developing a clear vision and a roadmap for your employee portal brings clarity for all stakeholders on what the priorities are and how they relate to business outcomes.
3. Invest in ongoing portal management and sustainment activities to achieve sustainable adoption
"You've got SharePoint, now you need the value" as Andrew Woodward stated in his session and noted the necessity for continued investment in SharePoint.
In Dux Raymond's session about driving culture change, he introduced the term sustainable adoption. This really resonated with me and is a term I've started using as it sums up a key goal that portal managers should be aiming for. It also aligns well with the message we've been giving to clients for a while now about how important it is for them to adequately plan for and invest in ongoing portal management and sustainment activities.
All too often in employee portal implementations, there is substantial effort and focus on an initial implementation project, with not enough planning and budgeting for what comes after the roll-out. Consequently, adoption ticks up as change management and training are underway, and then as the effort going into these activities drops off, adoption tends to level off and hit a plateau. Only a small fraction of the potential value of the SharePoint platform is being realized.
There is no silver bullet or single initiative that will "achieve SharePoint adoption". However, by properly investing in portal management and sustainment activities, organizations can continue to increase adoption (both in terms of the number of employees actively engaged with the portal, as well as the breadth of business scenarios the portal is supporting) — and ultimately get to a state of sustainable adoption.
Leave a comment and let me know what you think of these ideas or any other recommendations for portal managers.
Also, watch for our Portal Management Done Right! course launching soon. It will deliver the tools, techniques, and processes to successfully manage an employee portal, develop and evolve a vision for the future, and drive user adoption and engagement.