Facts About The Surrey School District
70,000
primary, secondary, adult, and special education students.
Over 130
schools, learning centers, and programs.
Largest in BC
serving an area covering 328 km².
The Challenge
Getting the message home
The District wanted to ensure that regular and urgent communication that would impact parents and students, such as weather or security situations, was being received.
Meeting the mobile need
With ever increasing mobile traffic to surreyschools.ca, the District saw the need to make information from their website accessible on mobile devices.
The Solution
Introducing SchoolLink
Habanero and the Surrey School District chose to develop a mobile app in order to take advantage of key hardware features such as geolocation and alerts. The first phase of the project supported iOS devices with the release of both an iPhone and an iPad app. An Android version of SchoolLink was released in 2015.
Utilizing PhoneGap enabled Habanero to develop a shared codebase that allows for easier development across device platforms. A custom SharePoint web service allows content published on surreyschools.ca to be pushed out and consumed by mobile device users.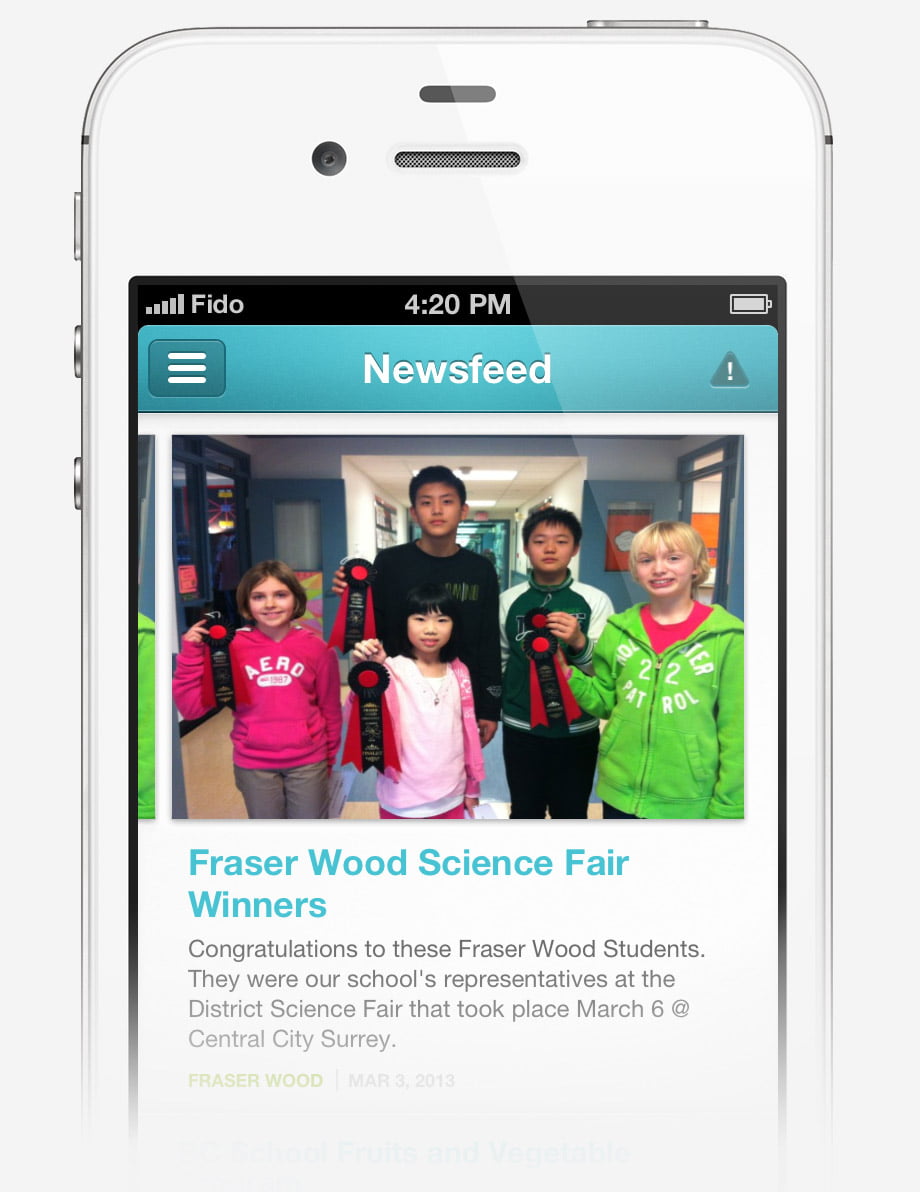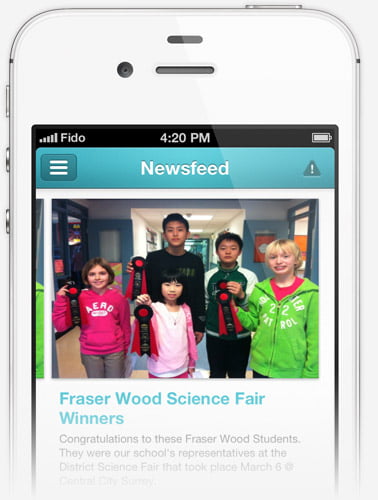 Featured Stories
The home screen allows users to see a feed of news and annoucements, alerts and featured stories for the District and all subscribed schools.
School Information And Alerts
The school level page provides essential contact information, maps, news and announcements, and alerts for a particular school.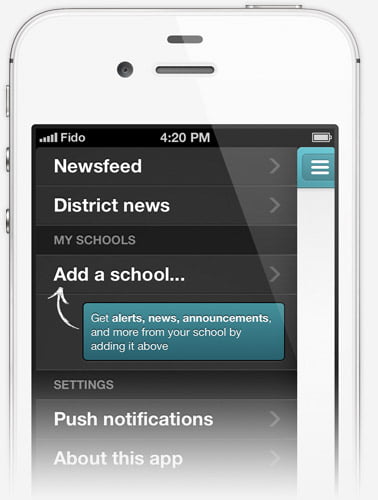 Quick Access to Saved Schools
Users are guided through a process to add schools to their favorites so they can receive news feed updates and alerts.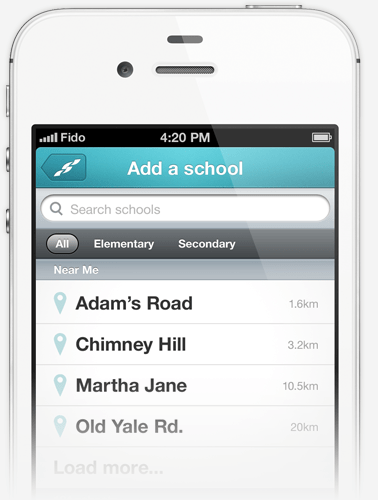 Search For Schools
Users can select a nearby school using geolocation or can filter a list of just under 200 schools. The app includes type ahead search functionality, which will filter the list instantly.
The Outcome
Important school information gets delivered to parents and students
SchoolLink has achieved the following:
8,800 downloads in the Apple App Store
more than two-million notifications sent to users via the app
outstanding support from district staff, parents, and content authors
It was inspiring and a pleasure working with the Habanero team on the development of our mobile communications tool for parents. Habanero has the expertise to not only develop a great app, but also in managing the project in an efficient manner.
Dan Turner, Director of Information Management Systems
Implementation Details
Shared codebase based on PhoneGap
iPhone and iPad support
Content is published in SharePoint
Android version released in 2015
Foundation for rich parent-school communication