Keeping people connected during digital transformation
From the get-go, we had one goal: to connect people in a time of unprecedented organizational change. To this end, we envisioned blu as a place where interaction was not only easy but also fun and inviting, where, with just a click or two, employees could see relevant news, comment on a story, send a kudo, "like" a story or find a form. Because while content may be king, efficiency is no less an emperor.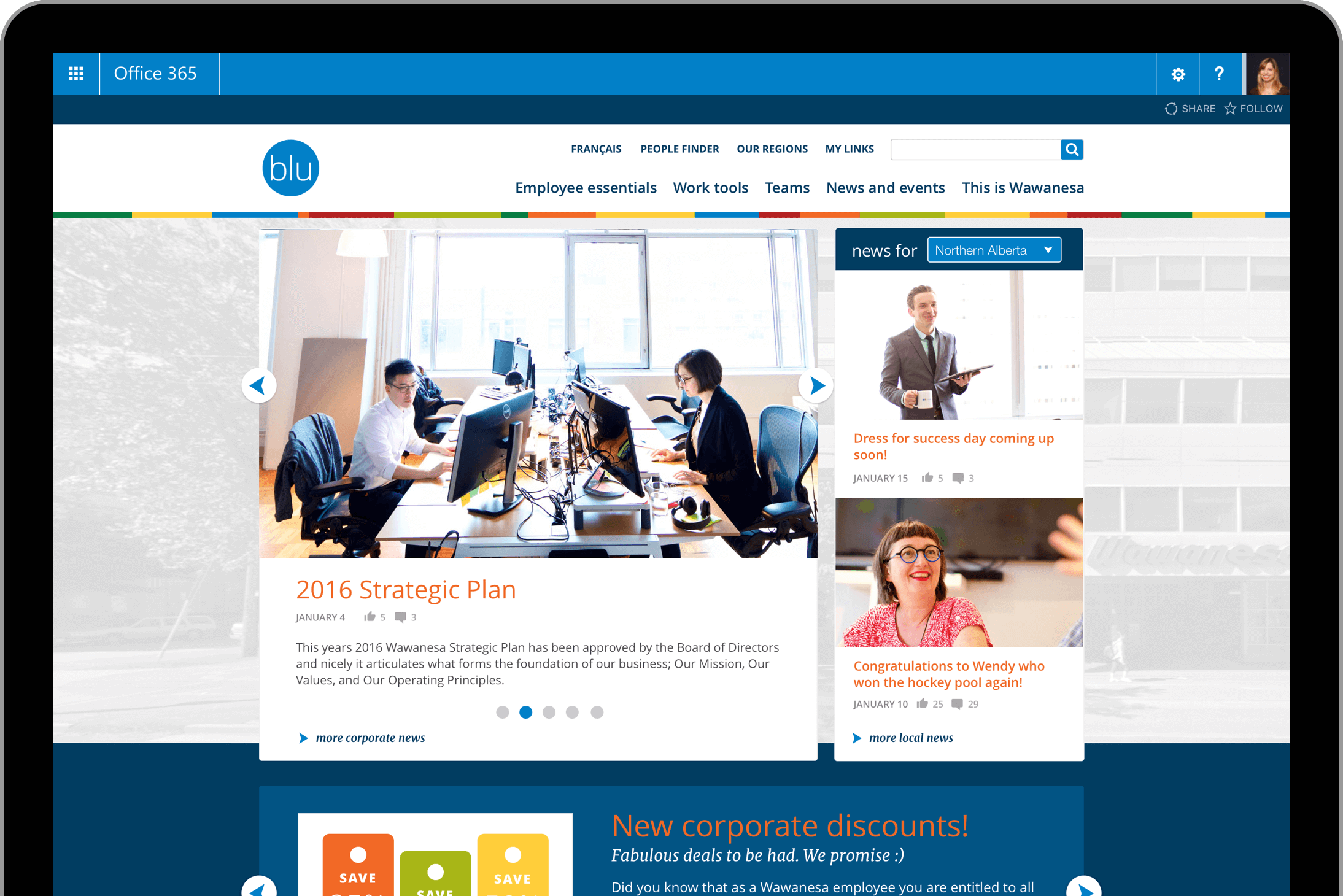 One of the things that stood out to me from the get-go about Habanero was their desire to understand who we are. They really wanted to understand us as an organization because they believe that understanding is at the heart of building something effective together.

Jodi Carradice




VP Human Resources, Wawanesa Insurance
One Wawanesa
blu balances the individual need for personalization with the company's need to communicate centrally. While employees set their own regional news and language preferences, the site also shares enterprise-level content so that everyone is connected to a single source of company information.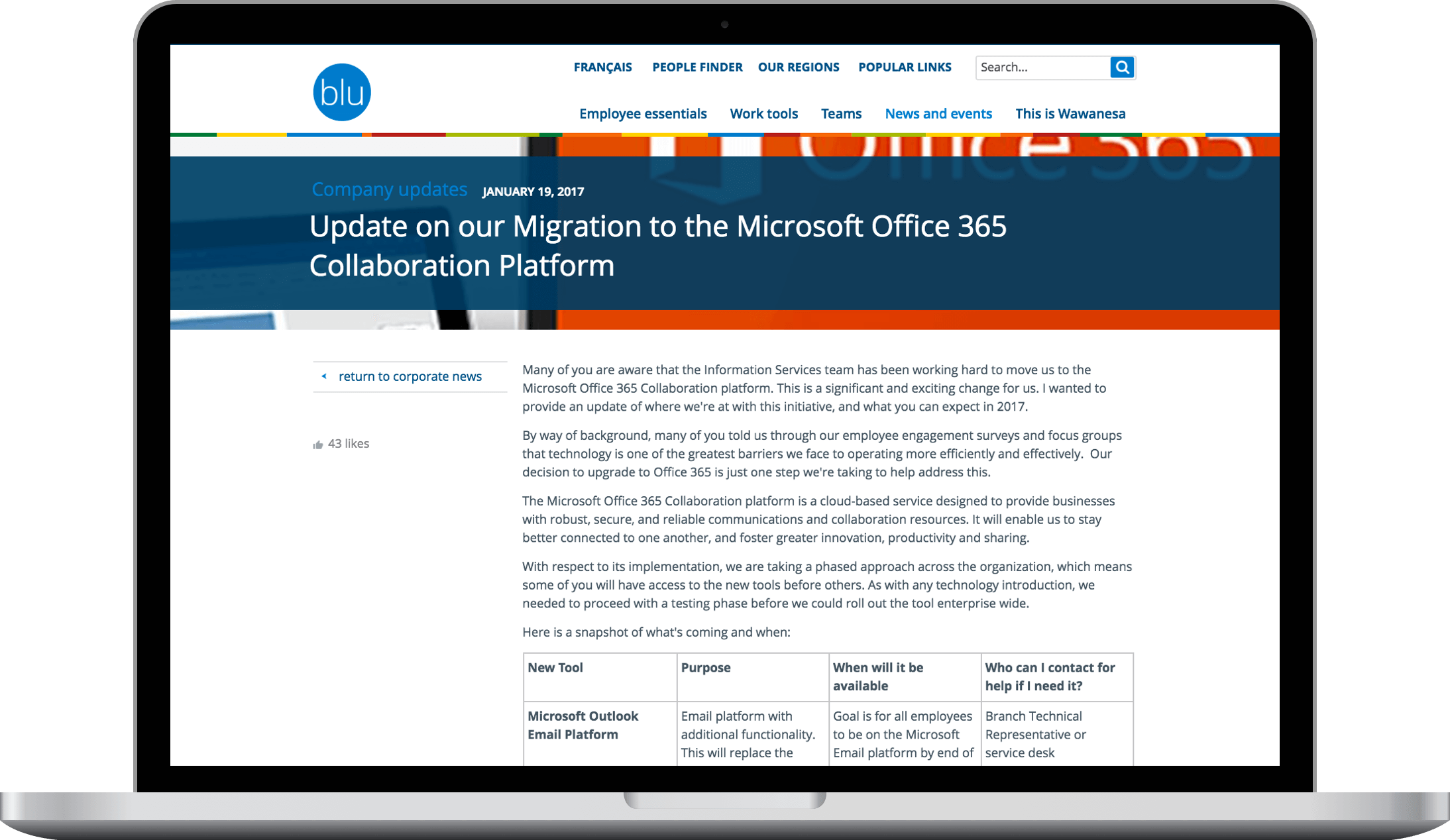 Diverse content
Not only does blu have a modern look and an information architecture that makes sense, it also offers an array of unique content to appeal to a diverse workforce. Social content, such as an Instagram-like photo gallery helps drive connection between people and offices. Corporate and regional stories are augmented by "likes" and social commenting. The company is further connected by community tools, such as a regional buy-and-sell board. These capabilities improve individual engagement, complement business processes, and build a stronger "One Wawanesa" culture.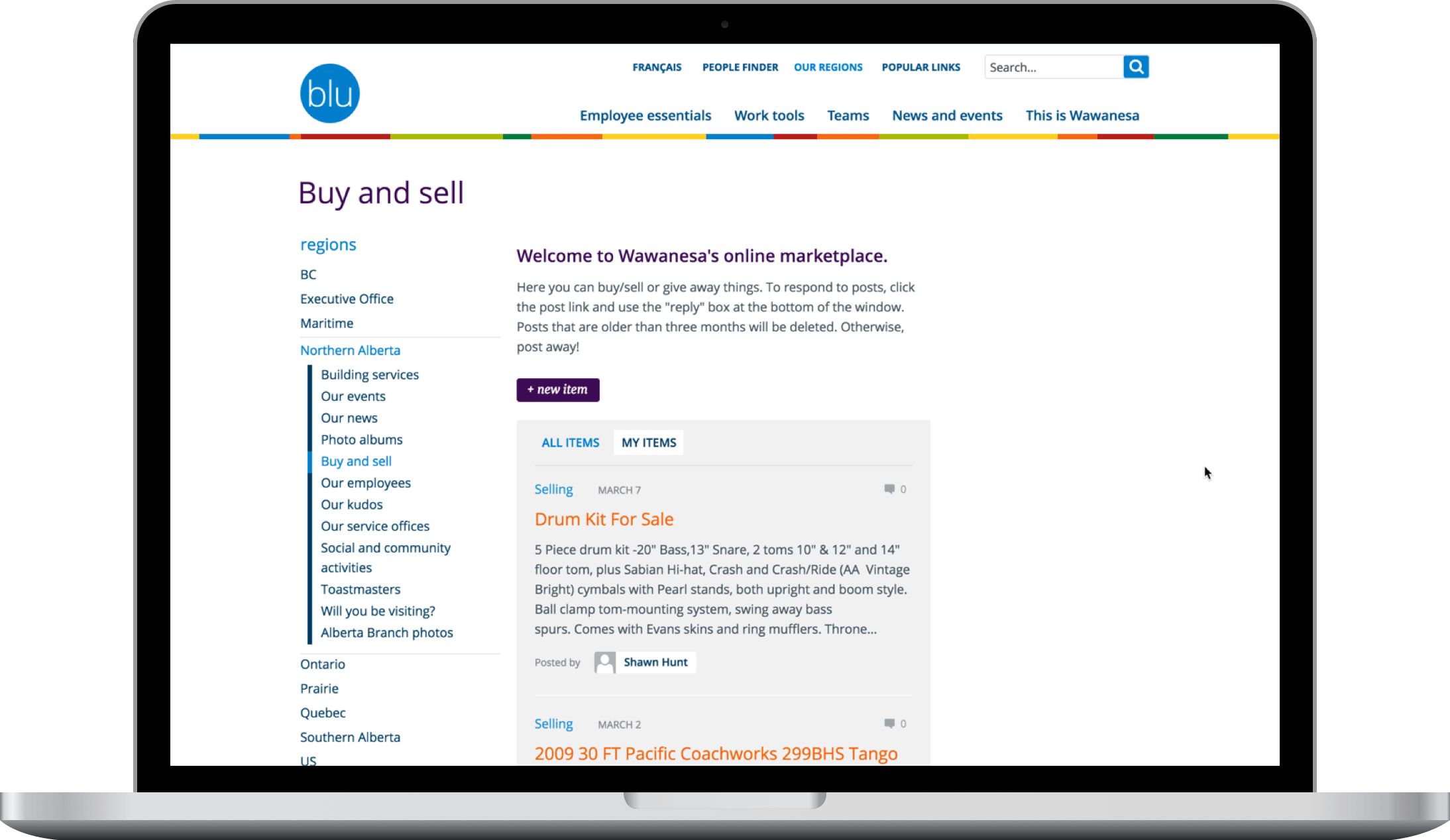 Kudos
The kudos feature gives every Wawanesa employee a real-time tool for recognizing and celebrating colleagues. Whereas its predecessor, a print piece produced quarterly, was inefficient in both production and circulation, digital kudos make the practice of recognition central and convenient.
In blu's first month, 110 kudos were sent (more than six a day!), making a strong case for easy-to-use recognition tools in the workplace.
Governance and analytics
Before blu, content required central approval; translation was tricky, relying on an email back-and-forth between content authors and approvers to reach approval; and updates to corporate news had to be made in several locations in order to reach US and Canadian (including French-speaking Quebec) sites.
Today, content-authoring and publishing is seamless. The number of content authors has climbed from seven to 72, and each author works with a lead regional author. Translation review and approval happens in blu's back-end, eliminating email back-and-forth. And news updates are made in one location, giving the author the power to choose which site to push it to.
As for analytics, Wawanesa's communications team can gauge engagement through employee interaction with social features. For more extensive data and insight, blu leverages Google Analytics.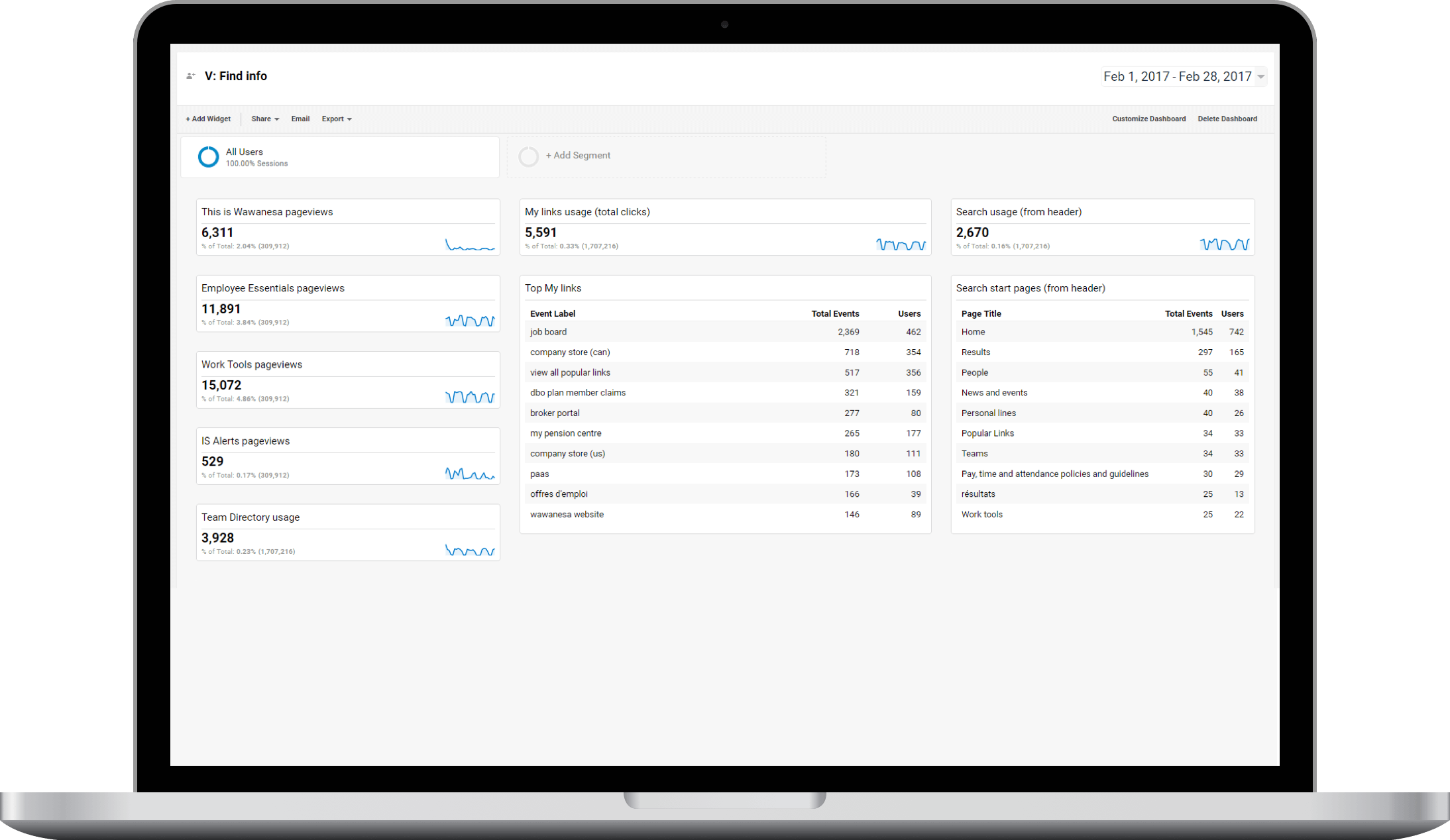 Starting out, we really wanted to utilize SharePoint to its full potential. We needed a vendor that truly understood the technology, and had a creative approach that spoke to our vision. Habanero was a perfect match. They took a genuine interest in our needs, and helped us develop long-term, fresh solutions.

Rafal Miroslawski




Communications Lead, Wawanesa Insurance