Simplify brand management
Brand-approved assets and tools every employee can use.

Microsoft 365 integration
On-brand images and icons accessible to all employees across the digital workplace.
Tools and templates
Self-serve brand assets help employees complete tasks on their own.
Trustworthy content
A single source of truth for all your brand essentials.
Brand guidelines
Standards and best practices to ensure consistent brand communication.
We're with you every step of the journey
We'll get you ready to be brand champions in as little as two to three weeks.
Getting started
Kick-off and brand orientation
We'll get to know each other and go deep into your brand principles, assets and norms.
Configuration
Ready, set, deploy!
We'll deploy Brandmate within your intranet or as a standalone product and configure it to align with your brand.
Branding
Bringing your culture to life
We'll engage you in a collaborative design process that ensures that every element of Brandmate helps employees see and feel the connection to your brand and company culture.
Team orientation
Getting to know Brandmate
It's time for your brand team to get to know Brandmate! We'll host a session to orient them to the solution and share best practices and concepts to help them make the most of Brandmate.
Integration
PowerPoint add-in
We'll help configure the add-in that allows users to access brand assets directly from PowerPoint and provide lightweight testing to ensure the experience is working as intended.
Training
Setting you up for success
We'll take authors and owners on a detailed walkthrough of Brandmate and share our governance best practices.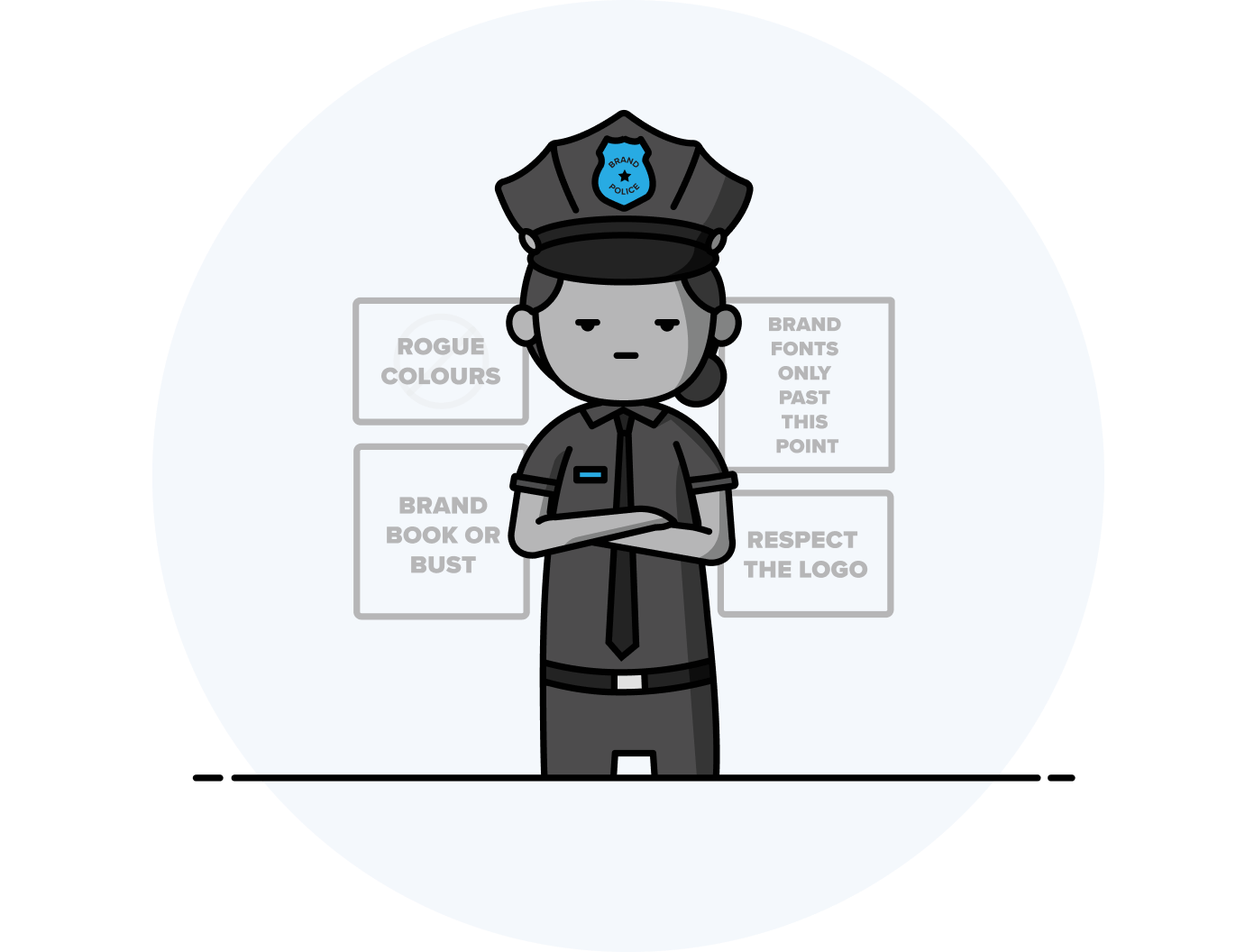 Request a demo
Are you ready to stop being the brand police? Brandmate can help.
Thank you!
We'll be in touch soon.