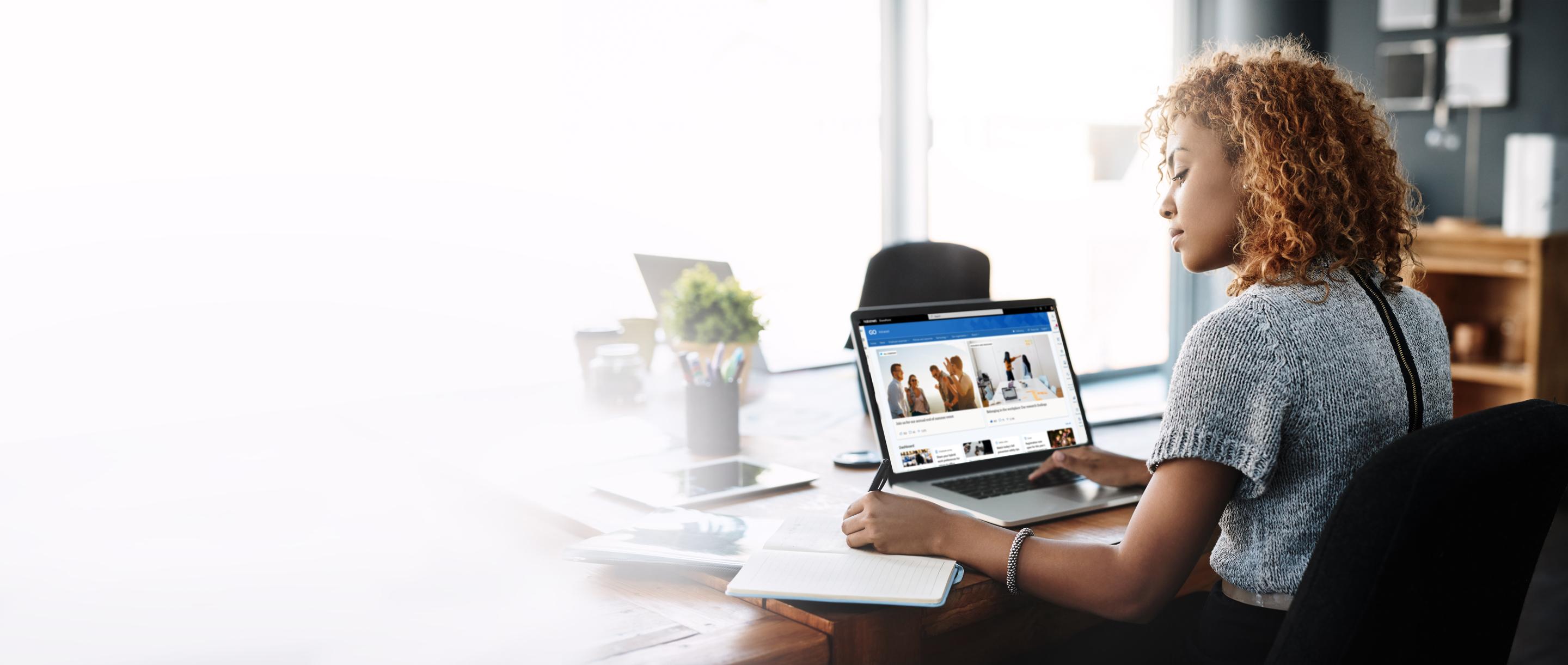 Get more out of SharePoint with GO Intranet
Extend your modern SharePoint capabilities with an intranet product that powers exceptional employee experiences.
GO is designed to power the new world of work
Every GO intranet journey is guided by our deep expertise in culture and transformation, and over two decades' experience creating great employee experiences.
Feature rich and customizable
GO comes loaded with features proven to create a connected and collaborative workplace, with customization options to meet your unique business needs.
Always evolving
We're always working to make sure GO is the best intranet product available, with regular updates to features and capabilities your employees will love.
Guided by intranet experts
Every GO Intranet is supported by our deep expertise in culture and transformation. We believe the best workplace experiences happen when you adopt a human-centered approach.
Integrated experience
GO SharePoint Intranet integrates with your most-used system including ServiceNow and Workplace from Facebook, so employees have quick access to the tools they need in one cohesive place.
Case study
Corus takes their intranet from directory to destination

Wherever you're going, we'll get you there
We've thoughtfully designed and refined GO Intranet to optimize the modern SharePoint experience.
Access information you can trust
The modern digital workplace is a busy place. Create a go-to location employees can easily access for authoritative information.
Navigate the digital workplace
Offer an easy in-road to the powerful tools and systems that are essential to the modern digital workplace.
Build a thriving culture
Leverage social features that connect employees across the organization, create community and foster culture.
Create meaningful experiences
Deliver tailored experiences based on employees' roles, locations or interests, so they get the information they need without all the noise.
Trusted by these industry leaders
Insights on digital transformation and employee experience
Sorry, we couldn't find anything that matches your search.
Each GO intranet is created by Habanero experts
Every GO SharePoint intranet is backed by Habanero expertise. For over two decades, we've been helping organizations create better workplaces through exceptional employee and customer experiences.
Nielsen Norman Group
Five of our solutions have been included in Nielsen Norman Group's annual list of the 10 best intranets in the world.
Gartner
Habanero and GO have been featured in Gartner's Market Guide for Digital Business Consulting Services.
ALM Vanguard
Habanero has been recognized in ALM Vanguard's Employee Experience Consulting report for our branded employee experience offering.
Great Place to Work Institute
Habanero has been ranked one of the Best Workplaces in Canada for 10 years in a row.
Request a demo
Learn how you can create an incredible intranet with GO
Thank you!
We'll be in touch soon.