Culture and transformation
Leverage the power of culture as a catalyst for change and growth.
Great employee experiences increase productivity, improve customer service, and lead to greater profitability.
Our services
We create better workplaces through exceptional employee and customer experiences.
Research and assessment
See the bigger picture and understand how your employees are interacting and engaging with your organization, your customers, and each other, utilizing tools such as empathetic research, workshops, and analytics.
Employee experience design
Combine employee insight and your business goals to design a plan that inspires your executive team, your employees, and, ultimately, your customers.
Build and evolve
Shift your effort from reorg-ing, refining processes, and chasing technology to building and evolving experiences that create sustainable change and amplify your employee's contribution.
We've got a method for that.
Employee experience design

No longer are solutions that were conceived in a vacuum effective in meeting today's business challenges. We bring a systems-thinking approach to help you understand the entire experience of your employees and customers so you can zero in on the right touchpoints and amplify the behaviours and processes that are working, and fix the ones that aren't.

Service design

For many organizations, differentiation through experiences is top of mind. Service design looks holistically at a service experience—documenting, creating, or evolving service touchpoints visible to your customers and your employees or hidden behind the scenes as part of the orchestration magic.

Organizational design

Organizational change is no longer about moving boxes on an org chart. We help organizations understand the factors that are hindering performance, and help build the proper structures that enable people to perform at their best.

User research

We bring over 20+ years' experience in conducting ethnographic research, workshops, listening labs, and usability tests. We uncover hidden, yet essential insights and sentiment and help you understand how you can turn this insight into a competitive advantage.

Roadmapping

It's pretty hard to know where you're going if you don't have a plan to get there. We build culture and transformation roadmaps to help you understand the change at hand, prioritize, and communicate with your key stakeholders.

Journey mapping

The best way to understand an experience is to research and map it. We work with your employees and customers to document their journeys, paying specific attention to the high and low points of every interaction. Once complete, you can focus your effort on improving the challenging experiences and creating memorable moments that delight.

Leadership engagement

We help your team uncover their personal purpose and become better leaders by better understanding the change your organization is trying to create, arming them with new techniques and tools, and aligning them with your organization's purpose.

Prototyping

The best way to understand if an idea works is to test it with your employees and customers. Our design team can create low and high-fidelity experiences to test. Through iteration and refinement we ensure that every experience you create is exceptional.

Design education

Design is so much more than how something looks. Design is a way of thinking; a way of approaching the world with curiosity, empathy, and creativity. We help you unlock your design potential and teach your team the methods, tools, and techniques that we use to help organizations realize their fullest potential.

Habanero brought conversations and tools that we didn't know we needed to be successful, and yet we never felt pushed. My relationship with them is one of the most beautiful consultant relationships I've ever had.




Talent Acquisition and Development Manager, Arc'teryx
Recent stories
Sorry, we couldn't find anything that matches your search.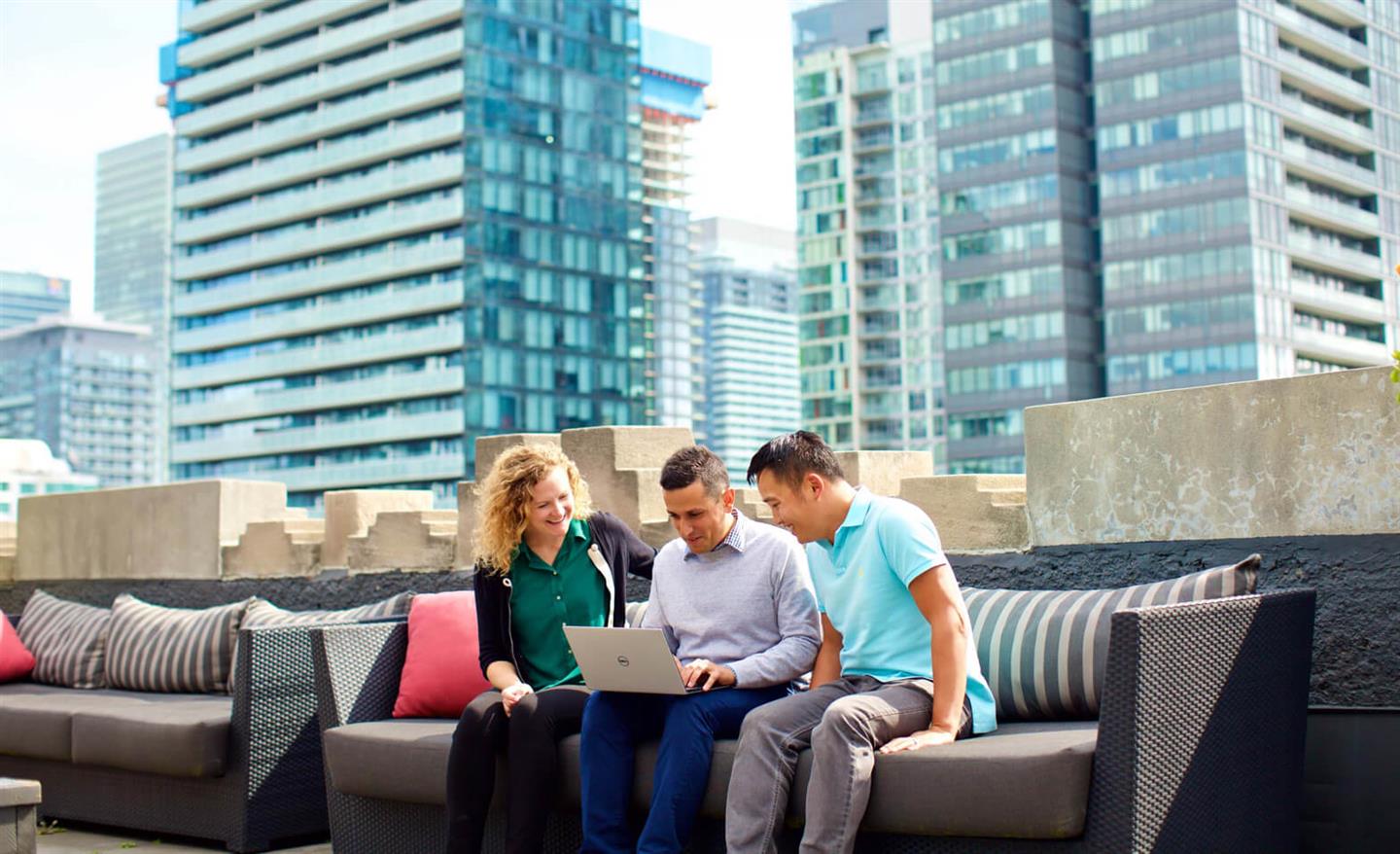 Interested in learning more about how we can help your organization create sustainable change?
Sometimes stories tell it best.
Read how we helped
Arc'teryx
build momentum around their newly articulated purpose and values.