Why work here
We're on a mission to change the world of work. Join a bright and talented team that helps organizations improve their workplace experiences and become better places to work.
We put our heart into being...
Purpose-driven
We perform better when both your personal purpose and our purpose are brought to life together.
Collaborative
We are better together. Diversity of opinions and inclusiveness of ideas produces better results.
Open
Our employees are at the table. We trust our people and give them the information they need to make good decisions.
Curious
We experiment and support people who try and fail. We are on the bleeding edge so our clients can be on the leading edge.
Inspiring
Our clients look to us as leaders. We have an irresistible passion that inspires those we work with.
A community
We care about each other's well-being—supporting each other in the pursuit of leading a better life.

How we hire
As an organization on a mission to humanize the world of work, we have carefully designed our hiring journey to respect the human experience of job seeking. Habanero's hiring journey includes open and transparent discussion throughout and is a mutual exploration about what and how we may contribute to each other.
1. First contact

You are interested in learning more about a role we have available, or maybe you just think we should meet. Either way, make sure to send us a note and your resume!

2. An introduction

We invite you in for an initial meet and greet, to learn more about each other and the role. We will explore your experience and answer questions you might have about Habanero, and how we can contribute to your career. These usually take anywhere from 30 minutes to one hour. We might do this in person, use video conferencing, or both.

3. Your knowledge

It's essential for us to understand your skills and mastery for the role you are applying for. One of us (in a similar role) will work with you to complete a capabilities assessment, which can take anywhere from one to three hours.

4. Meet the team

We want you to meet as many team members as possible. We'll pair you with two Habs for 30-minutes, and typically book three to four of these conversations over a half a day. This is a great opportunity to ask questions of our team and for all of us to explore working together.

5. Comprehensive interview

We are in the final stretch now, and will invite you to join us for a two-hour interview where we focus on your values, motivations, and habits. This interview will be led by an external hiring partner and attended by our Director of Employee Experience and a career coach we have identified for you, should you join us.

6. References

We have identified a number of people during the comprehensive interview that we would like to chat with. We typically ask for two to three references.

7. Meet Steven

We believe it is important for you and Steven (our founder and president) to meet. This is a great opportunity to learn more about our vision, purpose, and values and anything else you have questions about.

8. Welcome!

It's been quite the journey, but we are confident everyone will have learned a lot about each other. You will receive a formal offer. Let the onboarding begin!
What Habs are saying
We work hard on fostering a positive company culture and we've been lucky to be named one of the Best Workplaces in Canada for eleven years in a row.
94% of employees on Glassdoor would recommend Habanero to a friend.
Our workplace
Sorry, we couldn't find anything that matches your search.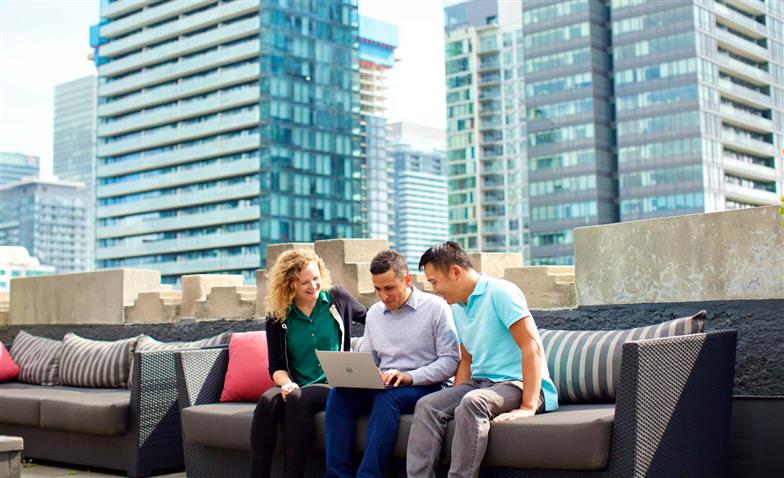 Interested in learning more before applying?