Welcoming the world to British Columbia
YVR.ca brings the incredible in-person airport experience online. The site includes a sophisticated mapping engine, robust passenger guides, and dynamic panels that share the YVR story while providing visitors with everything they need.
The site was developed using responsive design techniques to create a delightful experience, no matter the device. The site is fully translated into English, French, and Simplified Chinese. YVR.ca includes extensive two-way integration with the Airport Authority's Digital Gateway, which provides operational data on all airport services and operations.
To bring the Airport Authority's vision to life, Habanero leveraged the Sitecore Experience Platform. Sitecore was selected for its powerful, yet easy-to-use content management and marketing capabilities. Coveo Search for Sitecore is used to provide the site's search experience.
As a mission-critical information source, reliability was paramount for the Airport Authority. The site is hosted in Microsoft Azure and leverages Verizon Digital Media Services to provide a great experience across the globe.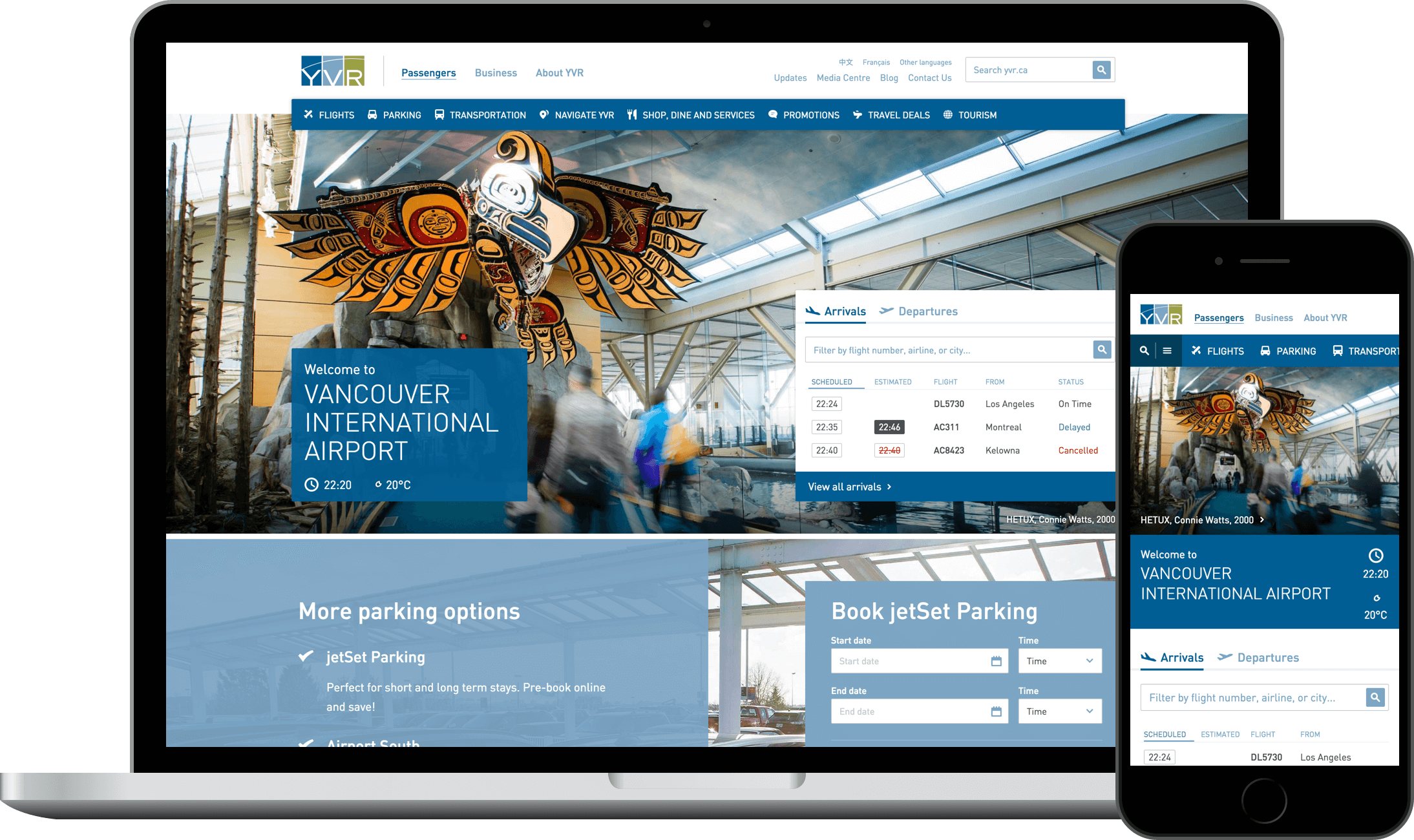 Flight listings and notifications
YVR.ca provides real-time flight data in searchable and filterable listings. Visitors can easily sign-up for notifications for arriving and departing flights. Flight listings are essential for people planning to meet friends and family at YVR.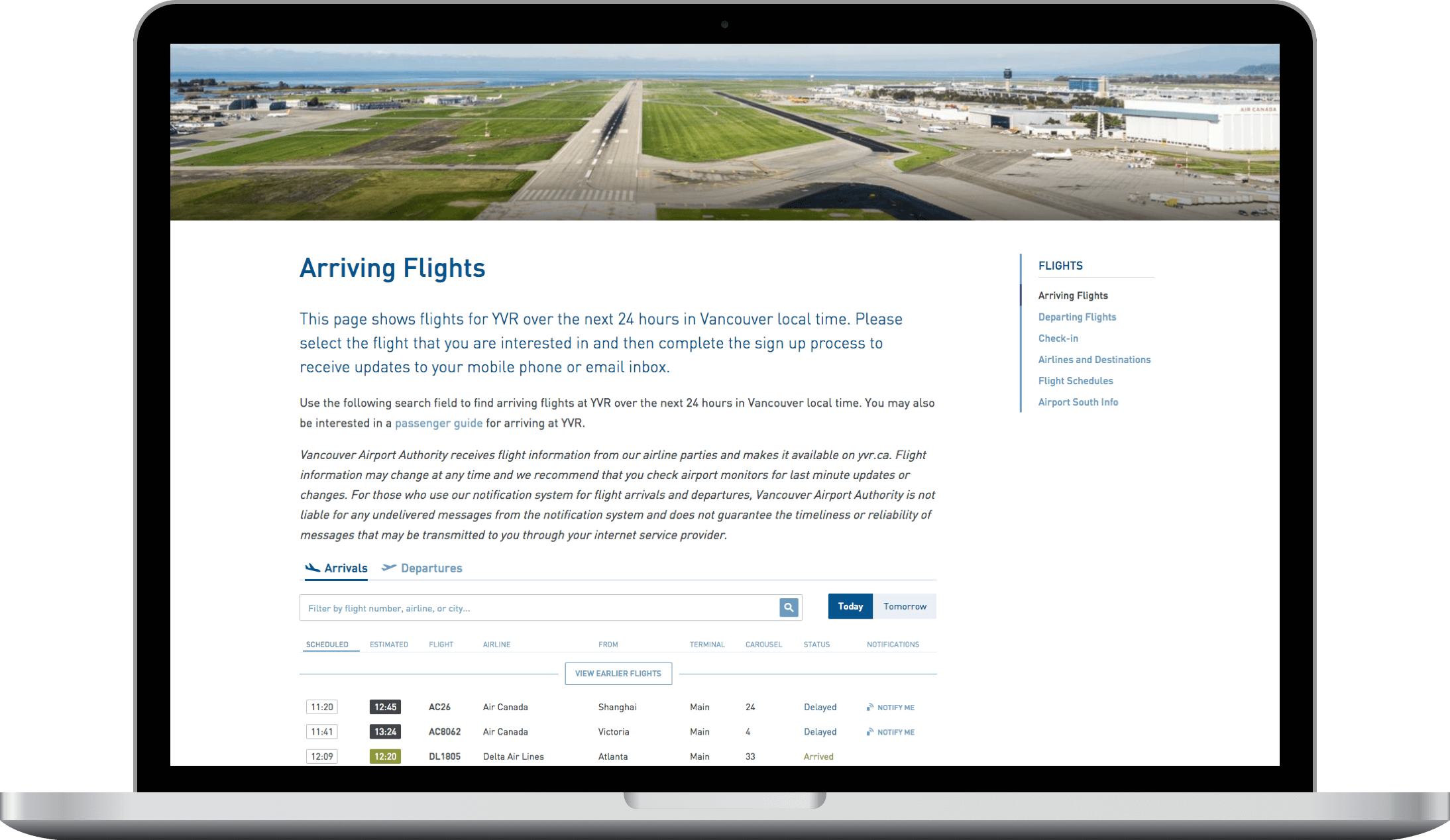 Passenger guides and terminal maps
Passenger guides give travellers a sense of where to go as they explore the airport. Interactive terminal maps on YVR.ca are used to discover and find the services travellers desire. The iconography on each map creates a relationship between the physical space and digital experience.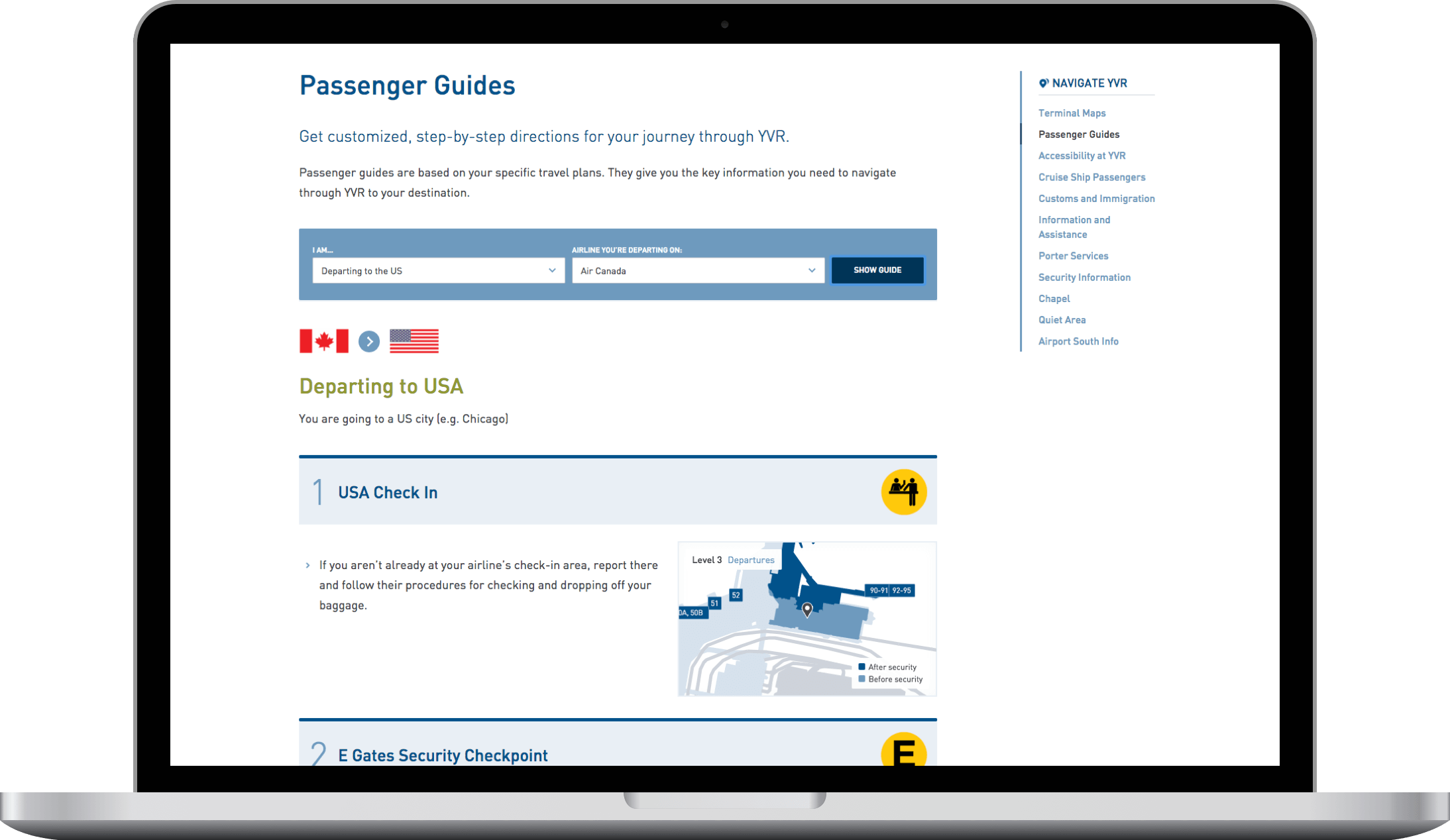 Shops and services
When visitors arrive at YVR, this area of the site quickly informs them of what's open and available at any time of day or night. The goal of the site is to help people make the most of their time in the airport, whether they're catching a flight, passing through, or picking up friends and family.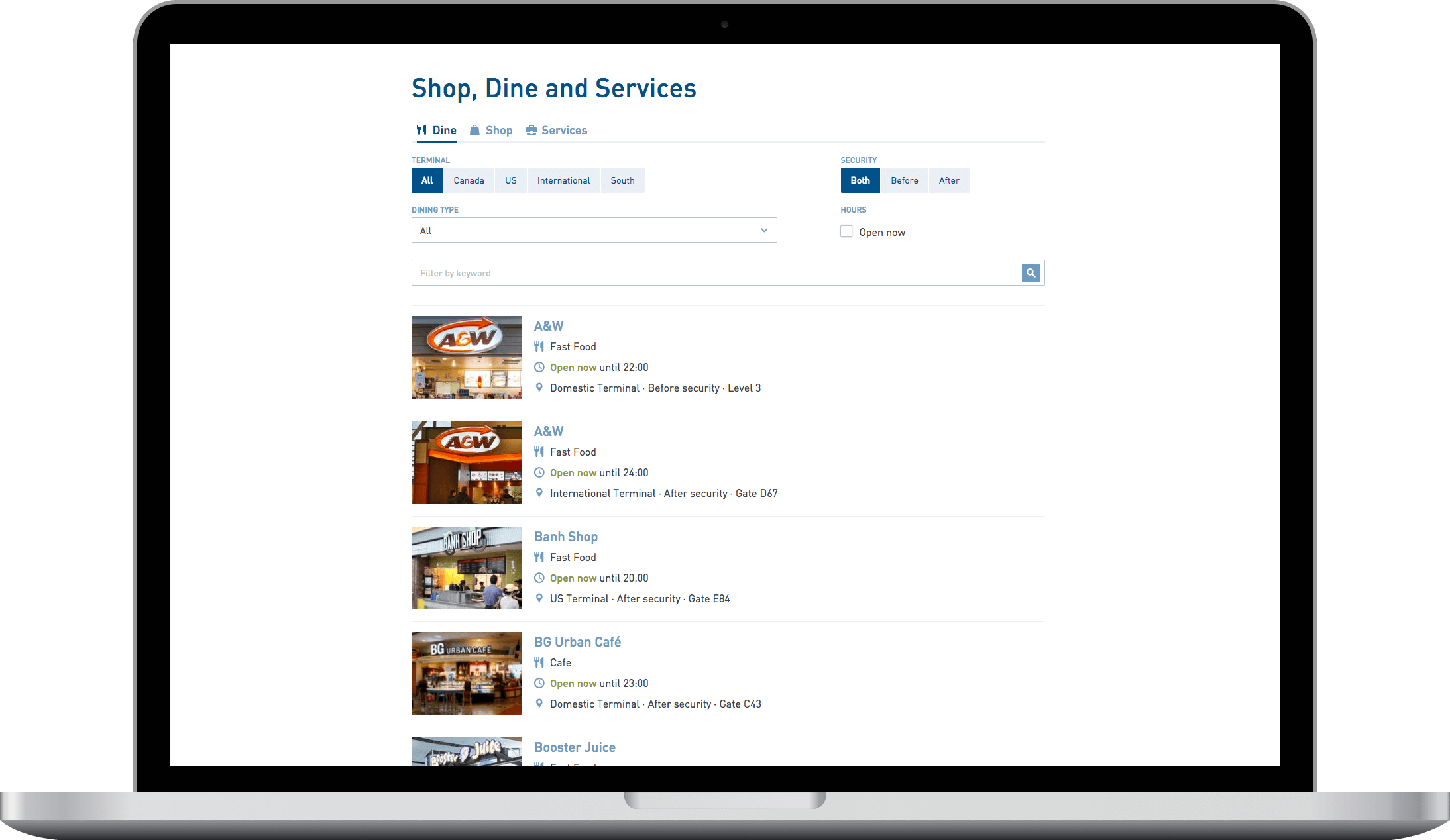 Panel-based dynamic pages
Each page brings the airport to life with rich iconography, colours, and photography. Content authors can configure panel content, animations, and layouts while staying true to YVR's corporate brand elements.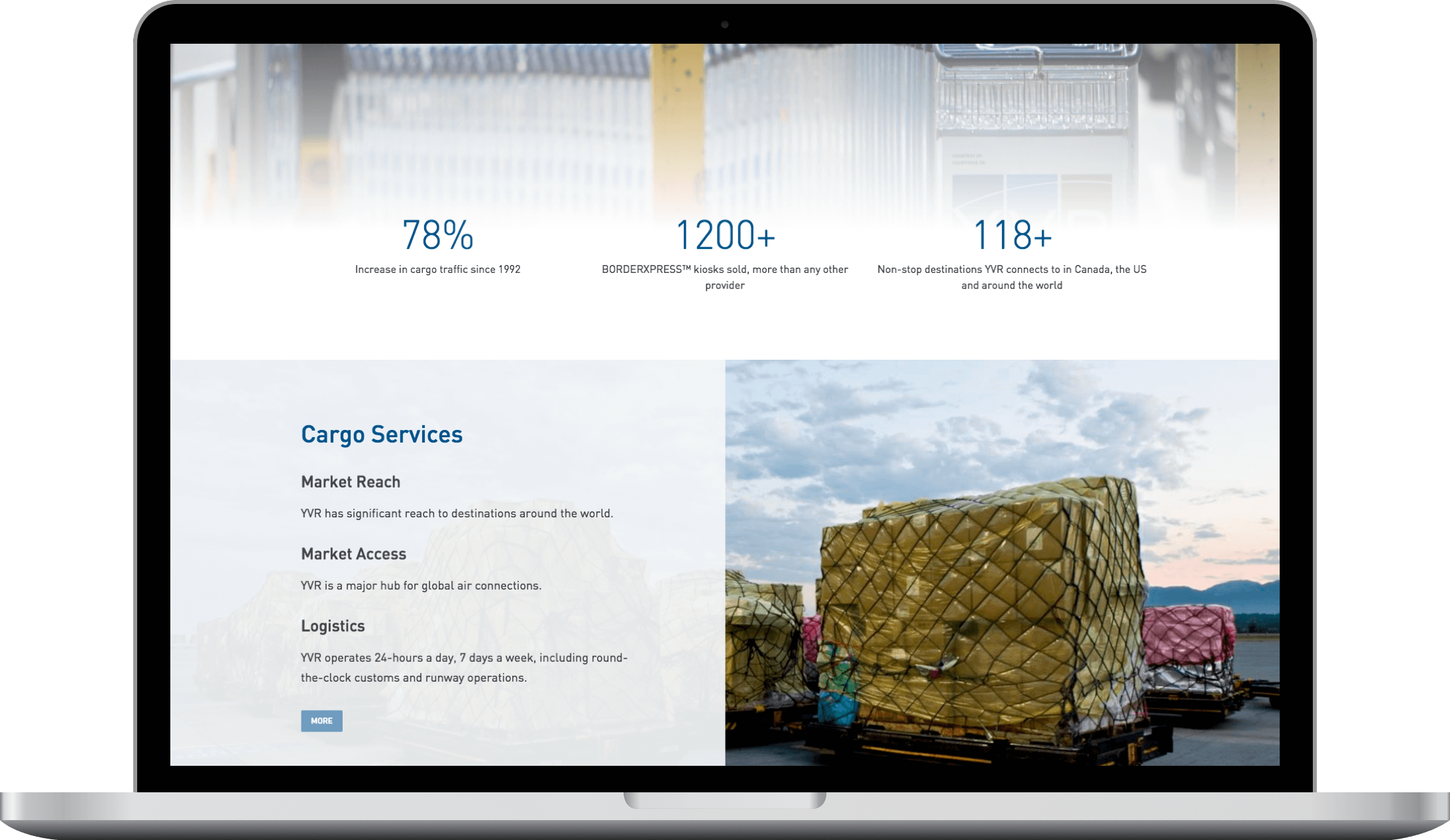 Designed for any device
Responsive design brings YVR.ca to mobile phones, tablets, desktops, and more. Animations and interactions are designed to work on each screen size, ensuring a high-quality experience for every user, wherever they are. Now, users can have an online experience as rich as the offline experience at the airport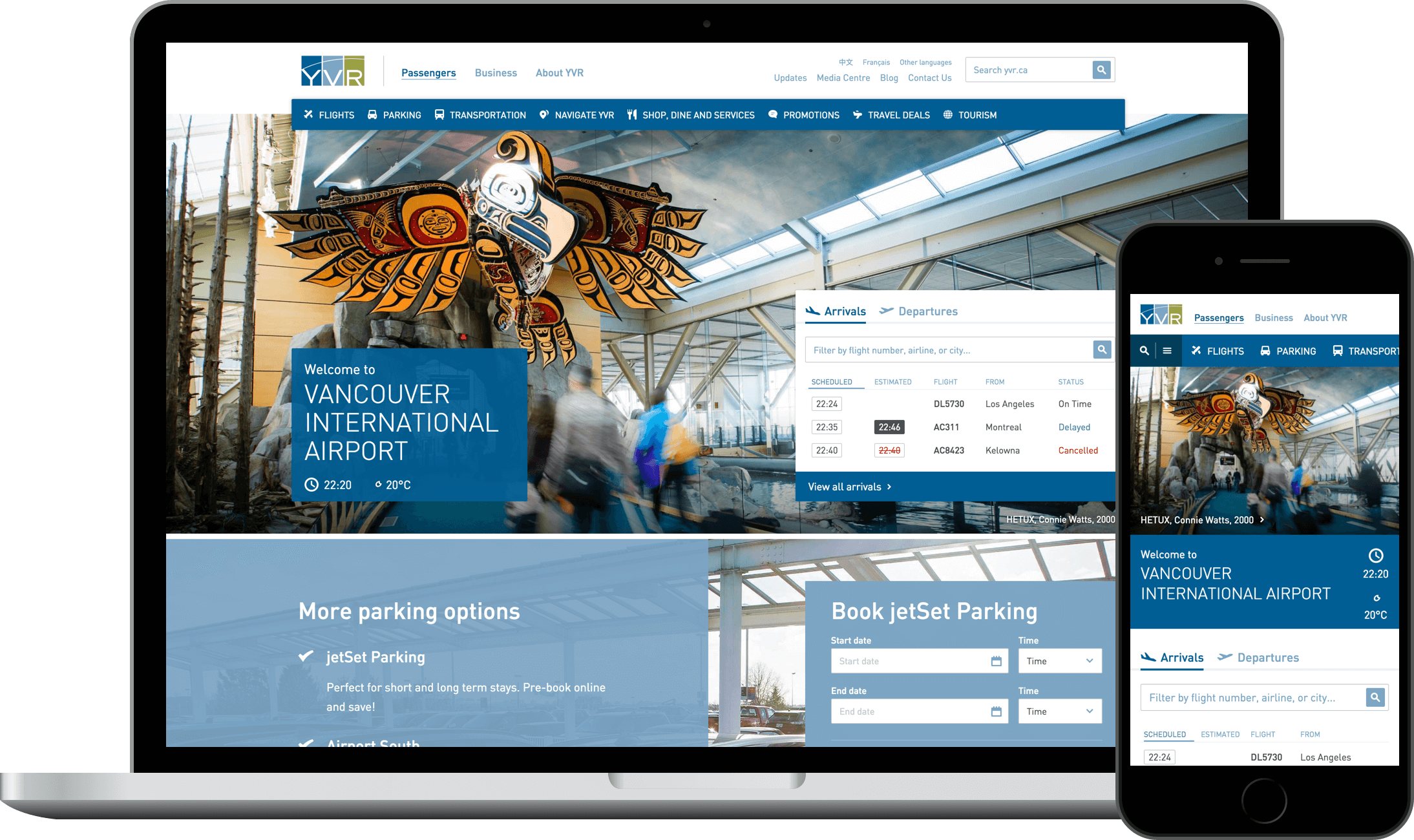 Working with the team at Habanero was a delight. We were able to meet our goal of bringing our award-winning airport experience online. We are proud of yvr.ca and our partnership with Habanero!

Alana Lawrence




Manager, Corporate Communications, YVR