insideATB fosters communication, collaboration, and culture-building
ATB's intranet helps each and every employee understand the organization's commitment to people and local communities. It's designed to share stories, connect employees to tools and experts, and keep everyone informed. insideATB brings together customer-facing and behind-the-scenes team members to better support customers and celebrate the great work ATB does across Alberta.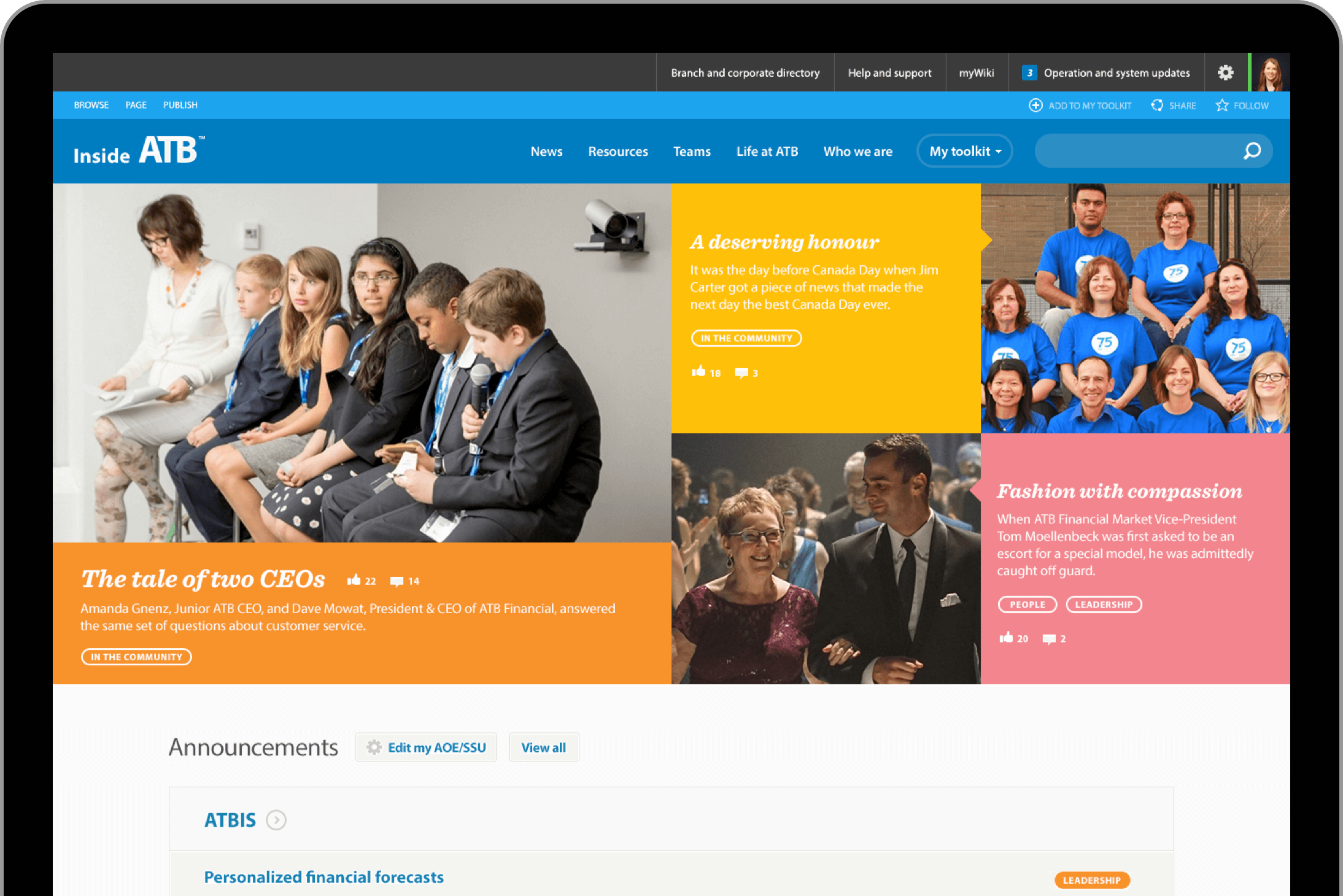 Resources
ATB is focused on providing an exceptional branch experience tailored to an individual's needs. Employees have a central place to find everything they need to serve customers, including policies and procedures, forms, and more. Metadata tags organize content by business unit, topic, or type—ensuring employees can find what they need quickly.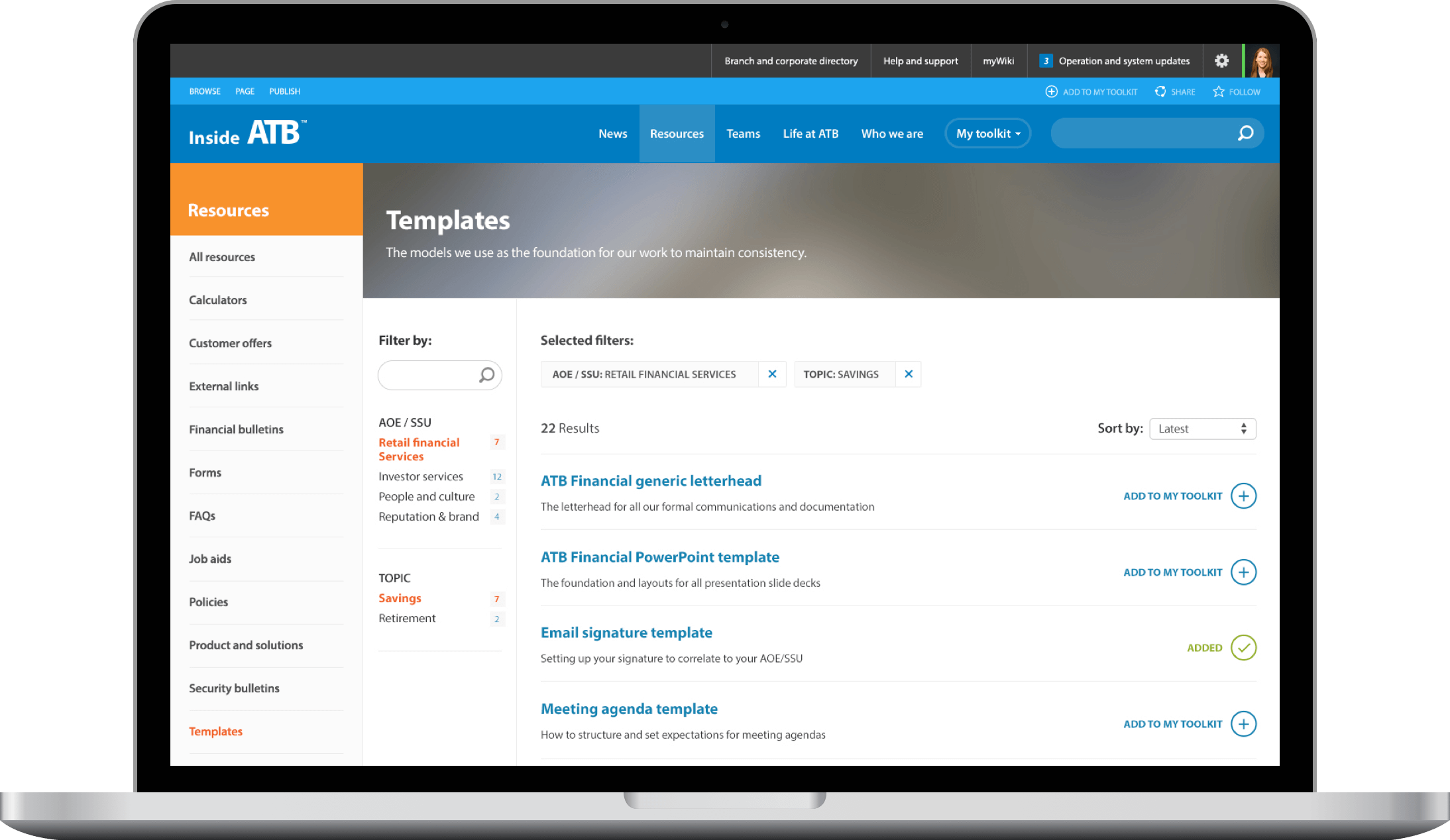 My toolkit
The tools an employee needs throughout the day vary depending on role, location, and type of customer served. The My Toolkit area contains customizable lists of resources and knowledge items. This gives every employee the ability to add or remove frequently used tools as their position or client base changes, increasing efficiency and customer satisfaction.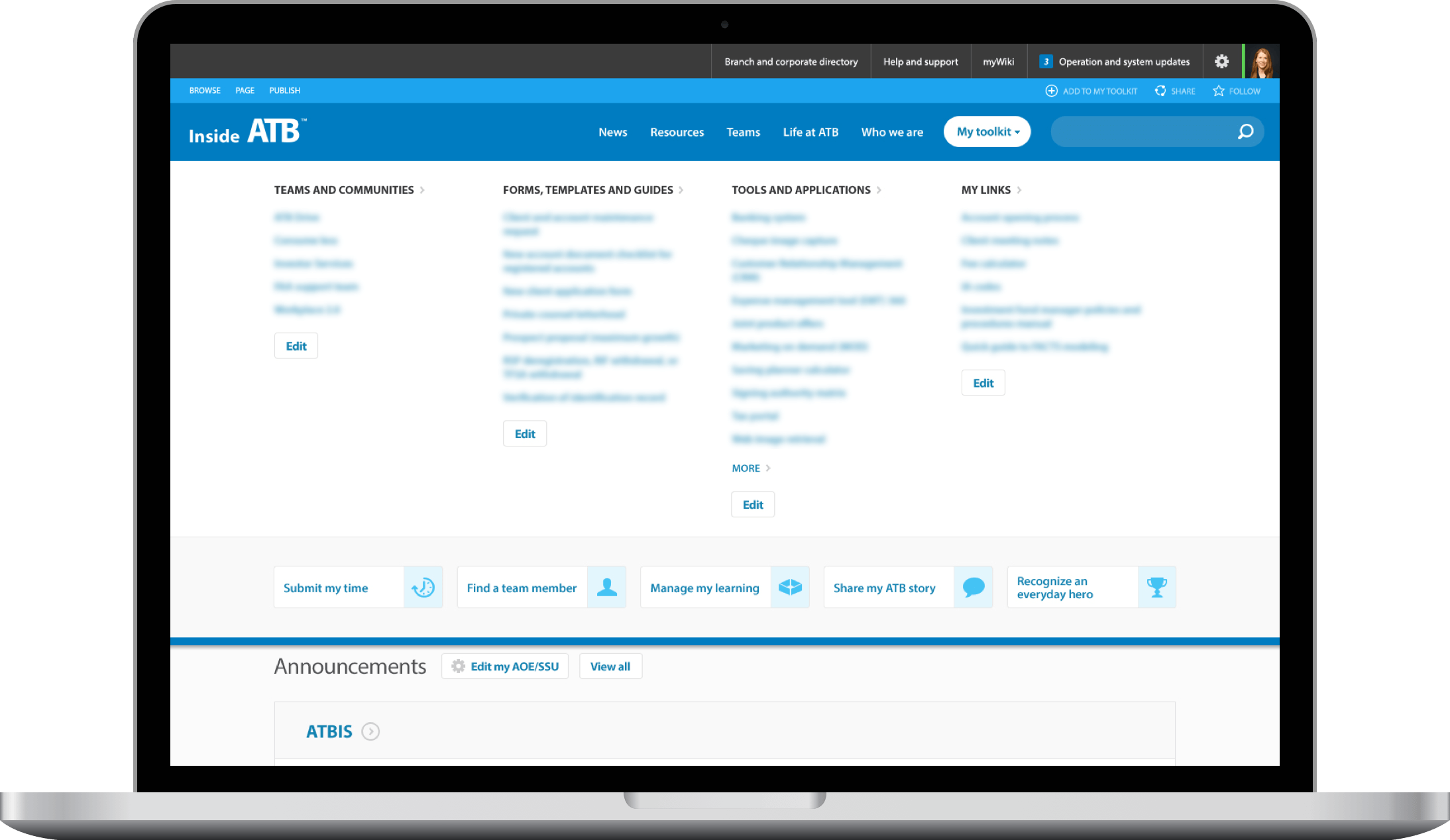 News and announcements
Sharing stories about organizational goals, employee milestones, and customer successes is an important part of ATB's culture. Two categories of news—company-wide updates and day-to-day announcements—give team members the ability to stay on top of what's important and interesting. These updates also foster connections between offices and branches across the province.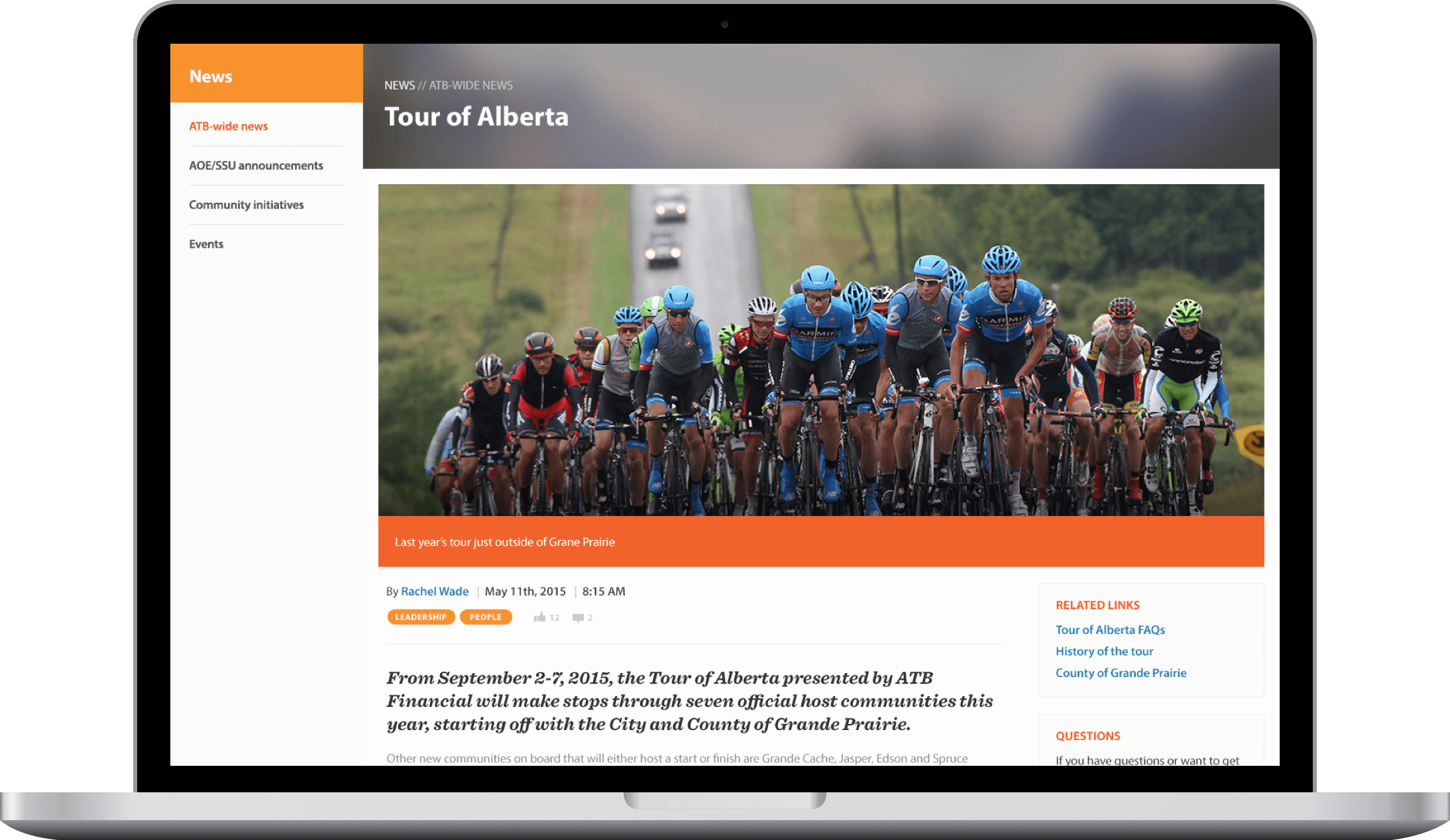 Operation and system updates
ATB operates more than 170 branches in rural and urban Alberta. Given the organization's reach, any update or change to internal and customer-facing systems needs to communicated with speed and care. Now, employees have one place to go for this critical information.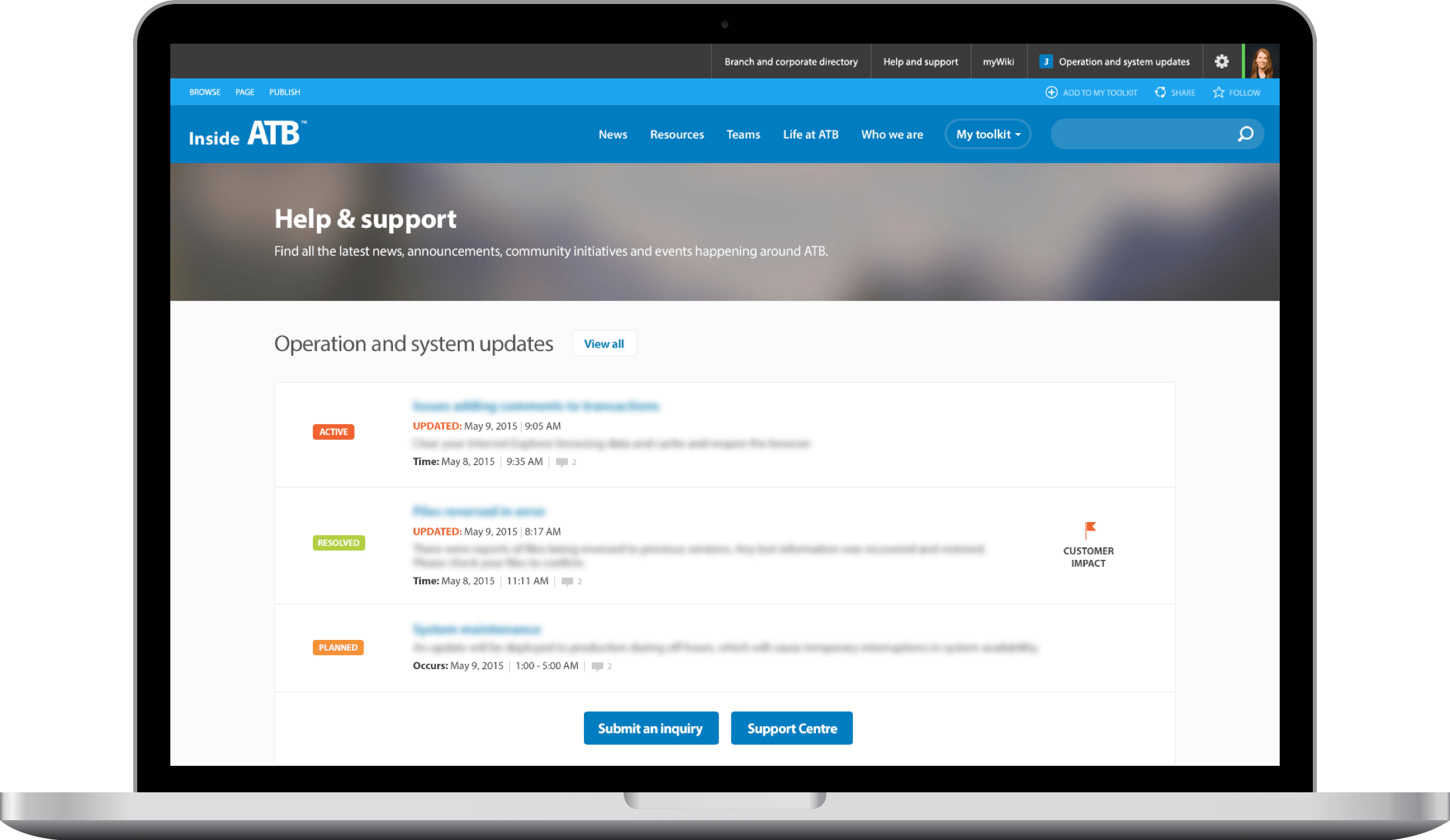 Community initiatives
ATB is part of the fabric of Alberta's communities and these stories show everyone how their work affects people throughout the province. Team members can easily stay up to date with community and charitable campaigns, start conversations about initiatives, and converse with built-in social features.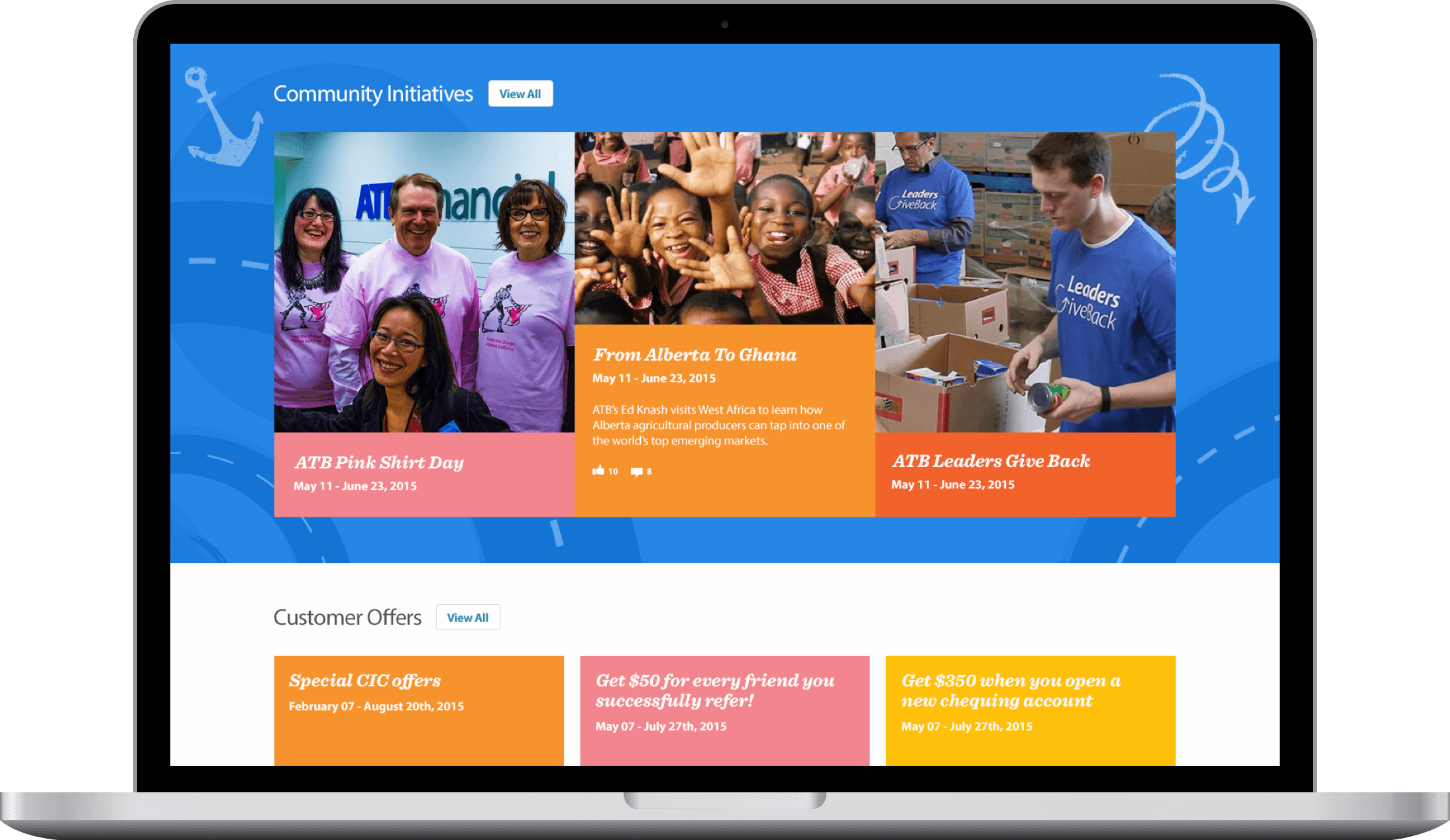 The new solution supports ATB's mission, vision, and values by embodying the organization's incredible culture. Each part of the portal showcases best practices, customer stories, and essential information. Above all, insideATB illustrates why employees and customers love ATB Financial.