What is Microsoft Workplace Analytics ?
Microsoft Viva Insights Workplace Analytics is a cloud-based service that marries your organizational data with collaboration signals collected from everyday work in Microsoft 365. With Workplace Analytics, your team can measure the time spent in meetings, emails, Microsoft Teams chats and ad-hoc calls for groups of employees and layer that with other information available within your company.
Empowered with Workplace Analytics insights from the anonymized data, you can investigate essential questions about performance and employee experience, such as:
Collaboration – What patterns of collaboration do you notice among employee groups? How are internal and external collaboration activities changing with COVID-19?
Leadership – What impact do manager behaviours have on meeting culture? How often do managers meet one-on-one with employees for coaching? How often do managers co-attend meetings with their direct reports?
Wellbeing – Are people collaborating enough or are they overloaded? Are people able to disconnect and recharge? What areas are at risk of burnout?
Analyze workplace patterns with Power BI dashboards
Microsoft Workplace Analytics allows you to create custom queries for analysis; however, one of the easiest ways to start to identify workplace patterns and trends is by using the Power BI templates provided by Workplace Analytics. A Power BI template pre-populates queries and selects applicable charts to display results. Currently, there are 10 dashboard templates available:
Business continuity
Collaboration assessment
Collaboration overload
Collaboration tracker
Influence insights
Manager impact
Quickstart overview
Return to worksites
Sales business continuity
Teams insights
Workplace Analytics Power BI dashboards help you analyze workplace patterns and quickly pinpoint hot spots for further investigation. These directional insights allow your organization to understand where changes can positively impact collaboration, productivity, organizational culture and manager effectiveness. Microsoft Viva Insights Workplace Analytics empowers leadership to make data-driven decisions and create meaningful and sustainable changes.
Using analytics to improve EX during COVID-19
The workplace disruption experienced due to COVID-19 provides an excellent example of how Microsoft Workplace Analytics can help organizations navigate change while ensuring continued efficiency and effectiveness.
From our in-depth research into employee experience during COVID-19, we learned how working experiences are changing and what that means for the employee experience. Examples are:
For some roles, collaboration has gotten more difficult, with employees spending more time spent trying to get the same result. For others, the adoption of new tools has made collaboration more effective.
People are hungry for connection and missing their peers and/or managers.
Organizations with strong, healthy cultures, signified by transparency and empathetic leadership, have been more successful at adapting to changing conditions.
One common story has emerged across many organizations during COVID-19: As parents struggle to meet all of their work and family responsibilities, working hours are shifting and extending for all employees, including non-parents, who need to mirror their colleagues' working hours in order to collaborate and connect with their teams. For example, an employee who's waiting on an email from a colleague might not get the go-ahead until late in the evening, if that person is a parent who's caring for their children in the afternoon. Now they'll both need to work in the evening in order to work together. Over time, this will result in long working days, high collaboration time and an increased risk of burnout within the team.
Workplace Analytics can help us measure where these long workdays are occurring, so we can investigate why they are happening and the best way to mitigate them. The graph below, collected using the Collaboration Assessment Report, shows us one example of what we might look at. It tells us how much time each department is spending in collaboration each week, including the amount of time outside of standard working hours. If we are trying to understand the impact that the story of non-parent employees adapting to parents' new working behaviours is having on teams, this might be one place to start.
We can also look at how after-hours collaboration changes over a period of time using the Business Continuity Report. This report continuously tracks data as the organization makes changes and experiments, allowing you to analyze how impactful your proposed solutions are, and if they are working in the way you expected.
These are measurable starting points that help leaders to understand where they might use tools and processes to support and sustain new ways of working as conditions change.
Implementing Microsoft Viva Insights Workplace Analytics
If you are interested in adopting Workplace Analytics, our certified Viva Insights PR Practitioners or Analysts can support your team during the entire process – from implementation, including establishing privacy best practices, technical roles and preparing your organizational data, to evaluating insights and creating an action plan. We're excited by the power of Workplace Analytics to support organizational change. If you're looking for ways to gain rich insight that will drive actionable change within your organization, we'd love to talk to you.
Stories say it best.
Sorry, we couldn't find anything that matches your search.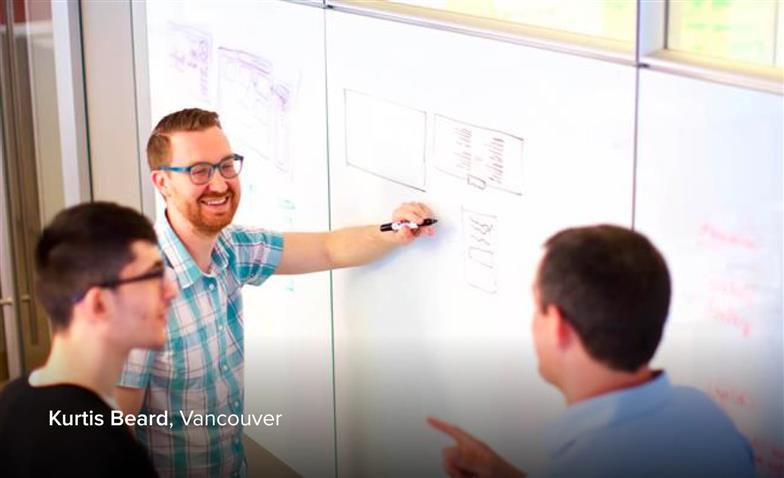 Are you ready to make your workplace awesome? We're keen to hear what you have in mind.
Interested in learning more about the work we do?
Explore our
culture and transformation
services.